Turns out I do have other friends who aren't lazy asses and will come out and climb with me. Meet Jon and Becky. We went out to Deep Creek on Sunday and had some fun!
You'll have to excuse me I don't know the names of any of these routes, but they all were fairly easy, 5.6 to 5.9-ish. All of them were in the pit.
Becky
Becky Belaying Jon
Becky Climbs
Jon Belays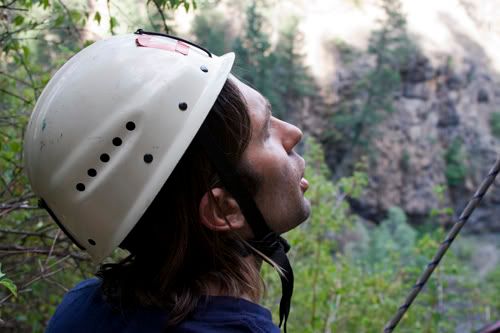 Sexy Helmet
Going Up!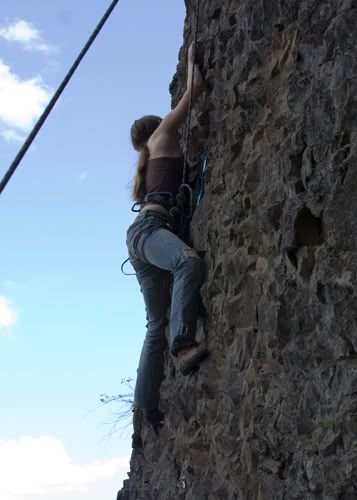 My Turn!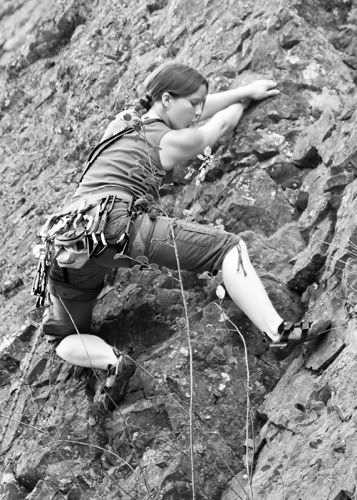 Check it out, I bought quickdraws!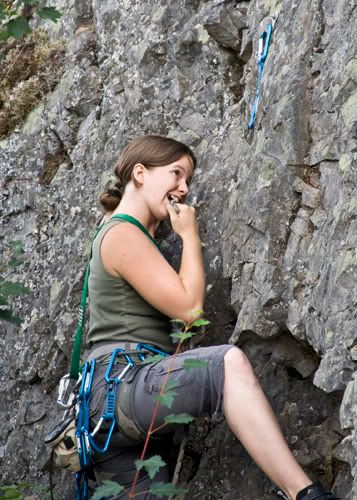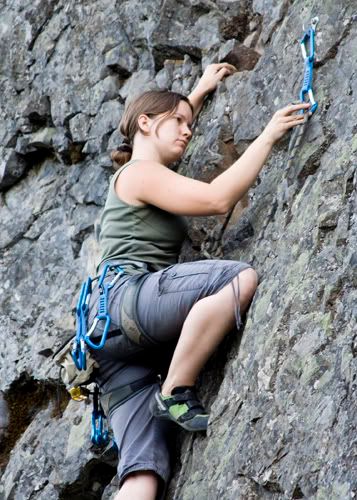 Jon Again.