"Bang" meaning "torrential rain and lightning"
We got to the Post Wall at Post Falls and each got to do one route before the downpour.
Jared racing to get the rope back in the bag.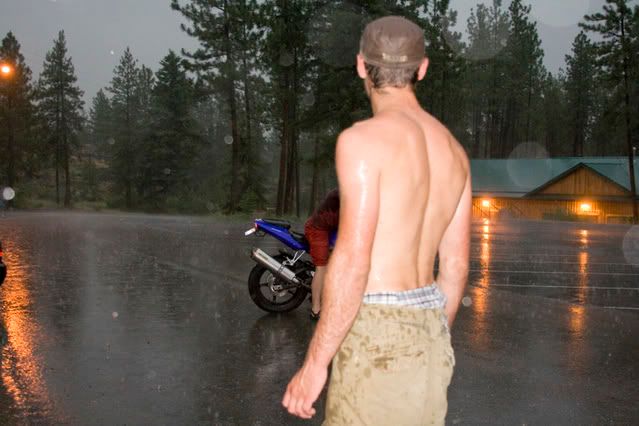 Jesse, back at the cars.
Down
Pour
Soaked to the bone, it was crazy. I look retarded.
There's more to come from the next day, less rain, more climbing.