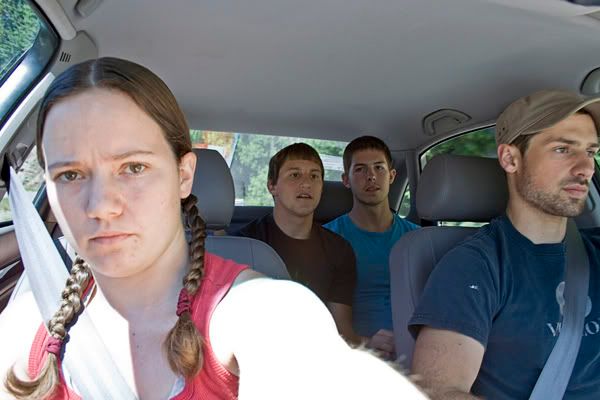 From a couple of weeks ago. We went up the north fork in search of a multi-pitch route on Steam Boat Rock, what we found was one really easy long pitch and then a shitty second pitch that we didn't bother to try. There were a couple of other bolt lines but most of us just weren't feeling it the approach sucked.

Shawn and Ryan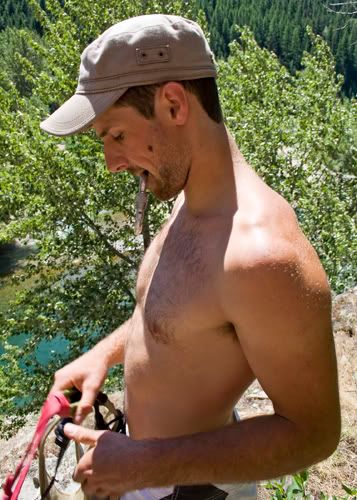 Jesse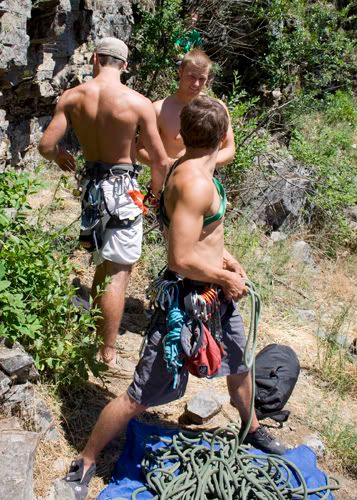 Curtis Jesse and Ryan getting ready to climb.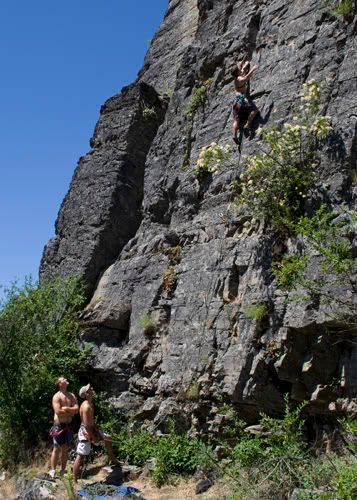 First up, Curtis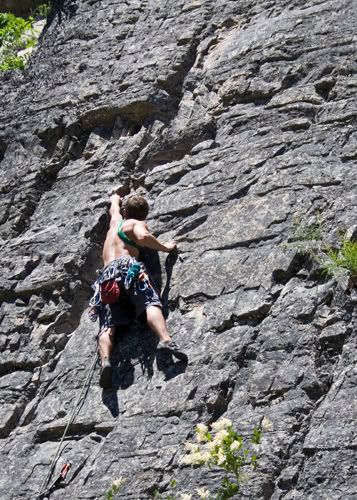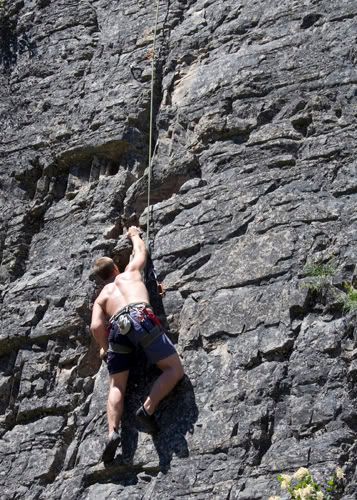 Ryan

Jesse being the pack mule and bringing up the water.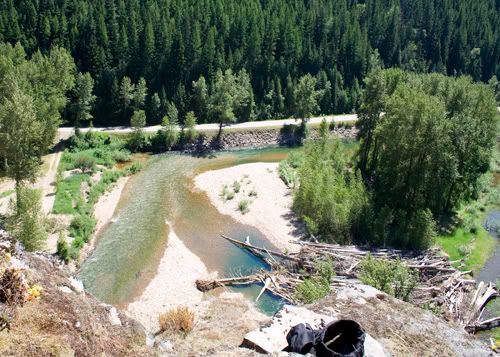 The view from the top.


Standing around BS-ing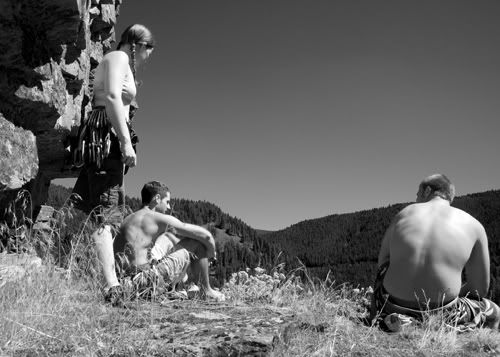 Mas BS before we rappelled down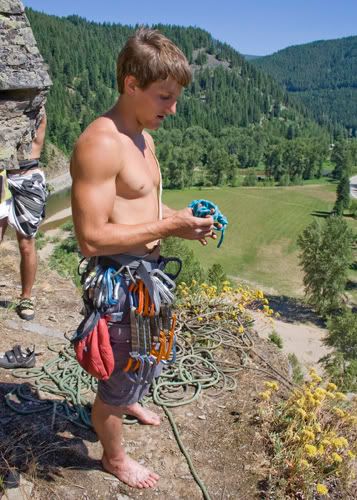 Curtis


Curtis thinking about trying the shitty chossy second pitch.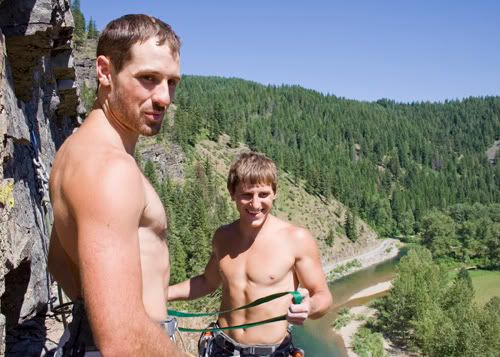 After we decided against it.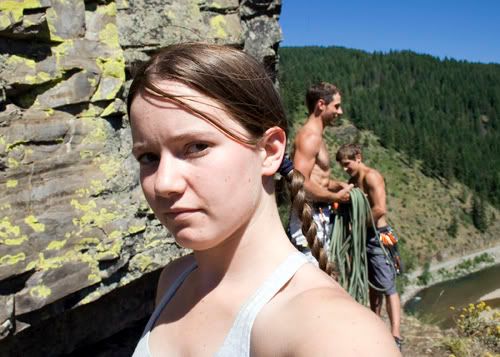 Me (And Jesse & Curtis)


Pulling the rope down.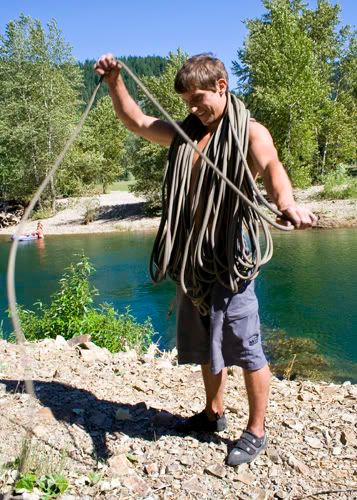 Picking shit up right after some snooty lady tried to run it over.

Trying to escape the flies.


Exhausted.