We've been spending a bit of time at Deep Creek lately. Curtis wants to 'send "Naked Man" (12a) and I'd like to at least TR "The Roach" (10a) smoothly. Curse that crux! I can get up it I just hate having to rest on the rope.
On Sunday we (Shawn, Curtis & myself) headed down there and were later met by Jeff and Melissa.
Working on "Naked Man"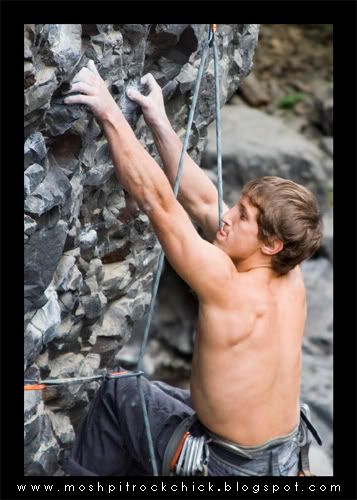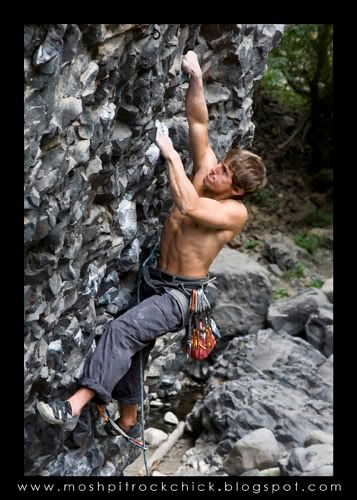 Shawn hanging out
BFFs, I guess they didn't think I was looking.
Jeff Crawford on "Overhangus Interuptus" (11c)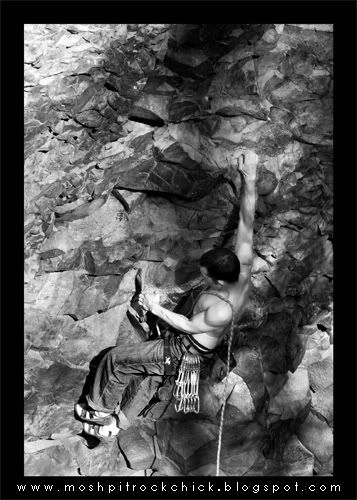 Melissa Main clipping on "Belly Rubber" (12b)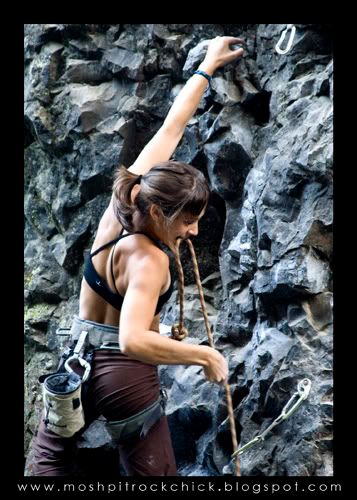 Shawn on the crux of "The Roach"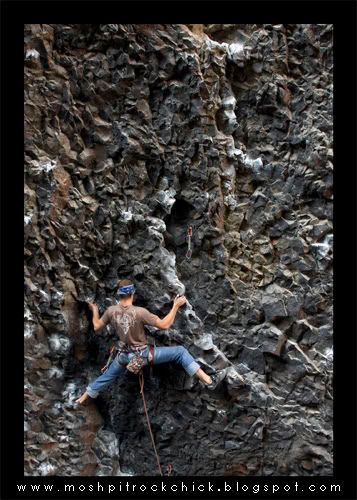 Melissa on "21 Run" (12d)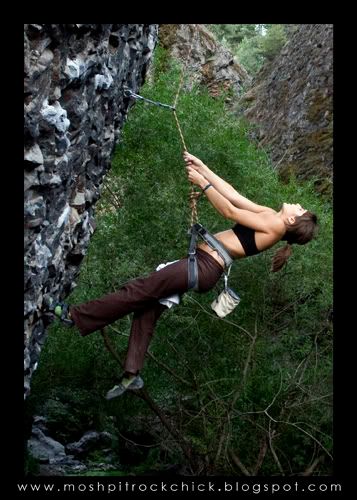 Jeff on "21 Run" (I think)