Curtis and I headed out to Deep Creek so he could work "Naked Man" (12a) I didn't expect to take any shots since we went down alone. After about an hour a couple of Curtis' friends wandered down into the canyon so I had a chance to get some good shots from the top of "The Roach" (11a).
Derek on "Belly Rubber" (12b)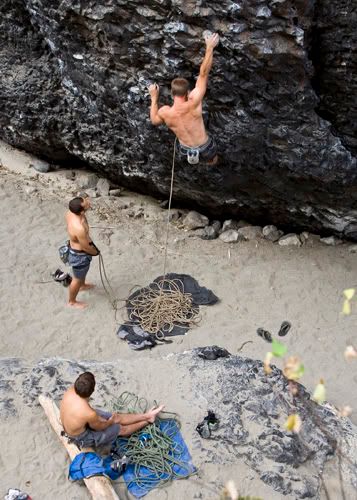 Clipping on Belly Rubber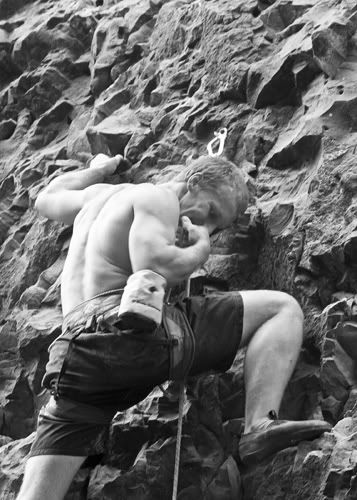 Stretchhhhhh!
Curtis on "Naked Man"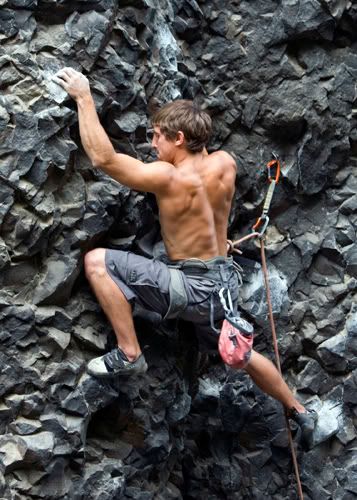 Derek on Belly Rubber again, this time from above.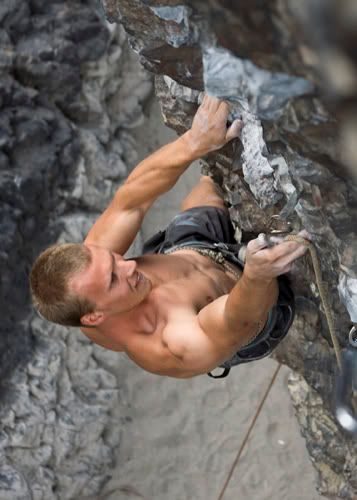 After the fall, with Jeff belaying and Curtis and Lauren watching.
Determined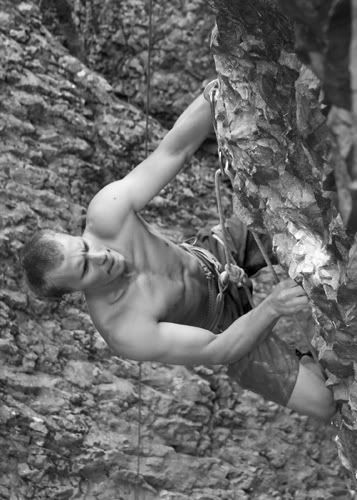 Jeff on Dump Truck (12c)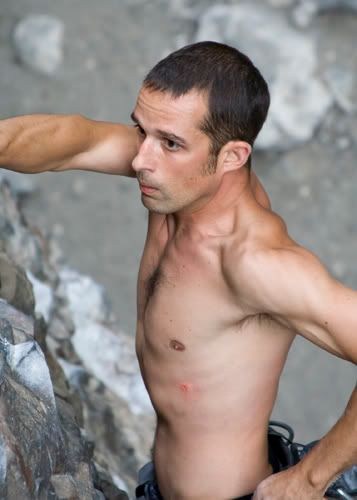 Clipping
Jeff giving Curtis some beta on "Belly Rubber"