Last Friday we bouldered around Minnehaha a bit, a couple of V2's and then Curtis made another attempt at Dirk Diggler (V5?)
Curtis on some weird Traverse-y thing behind the Don Quixote Face.
This is Melissa, apparently Curtis topped out on something and she was just sitting there. She took a pretty gnarly fall and missed the crash pad...guess someone should have been spotting.
Dirk Diggler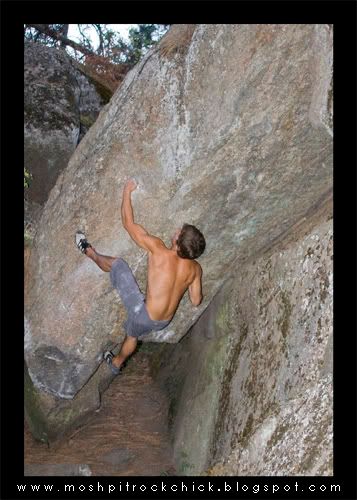 Dismount