Friday night was intended to be a day of rest. Plans change though and I found myself in Post Falls staring at an ominous sky. We did a 10-something on the post wall and then Jesse started telling us that he had something special in store, something that even Curtis would like.
Despite the dark sky and thunder in the distance we wandered down to the death fall wall and hopped on a 12a(?) in the dark.
Excuse the poor quality, it was dark, rainy and the boys wouldn't hold still!
Then the rains came...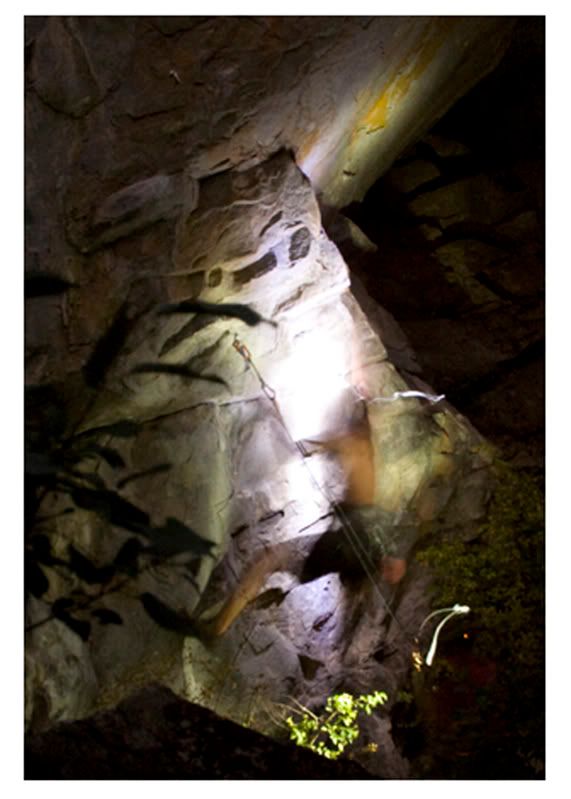 Dumb and Dumber decided to stick it out and climb in the thunder and lightning using their head lamps.
Additional lighting provided by mother nature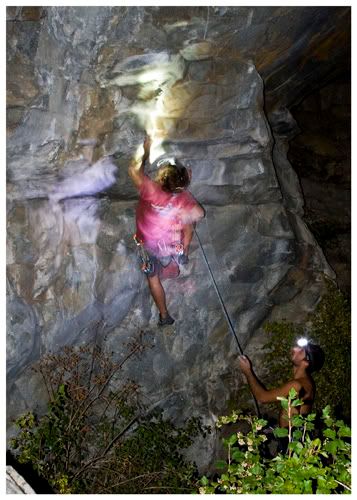 Lightspeed Belaying
Raindrops keep falling on my head...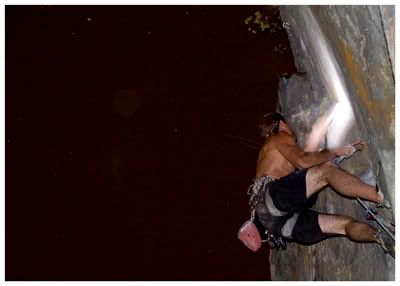 Flare
This route gets Curtis' seal of approval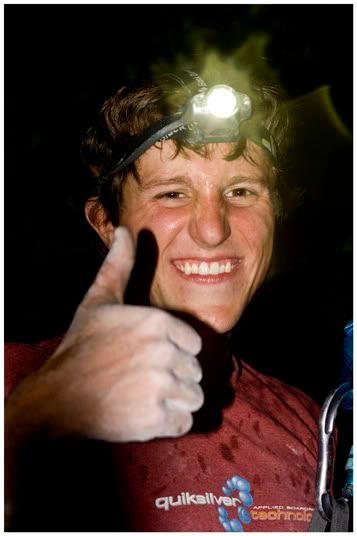 Jesse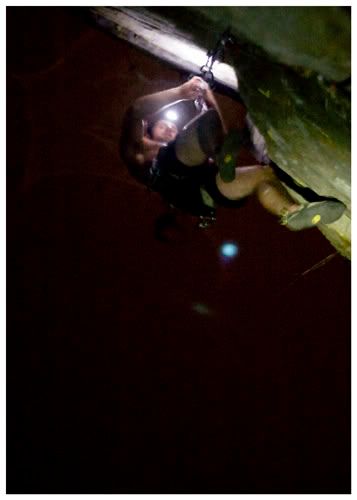 More head lamp action
Wet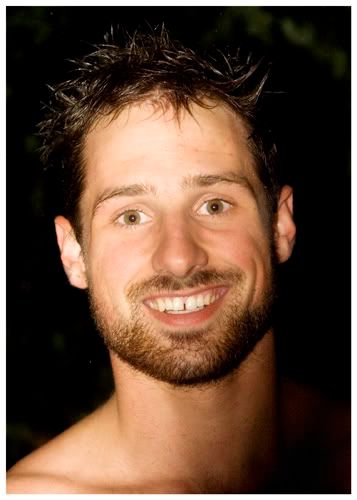 More lighting in the background