I promised to upload these so Curtis could see them, so, true to my word here they are...
I went camping out at Vantage at the end of March with Mark and Tricia. Despite the beer stew and talk of colonoscopies I had a good time, it was my first time going outdoors this year.
This photo is HUGE and will probably get cut off, this is the Sunshine Wall.
These are the "Feathers" by moonlight
Tricia
Mark climbing something on the Feathers (Possibly Don Coyote 5.9)
Mark on "Don Coyote" (5.9)
Clipping
Tricia belaying Mark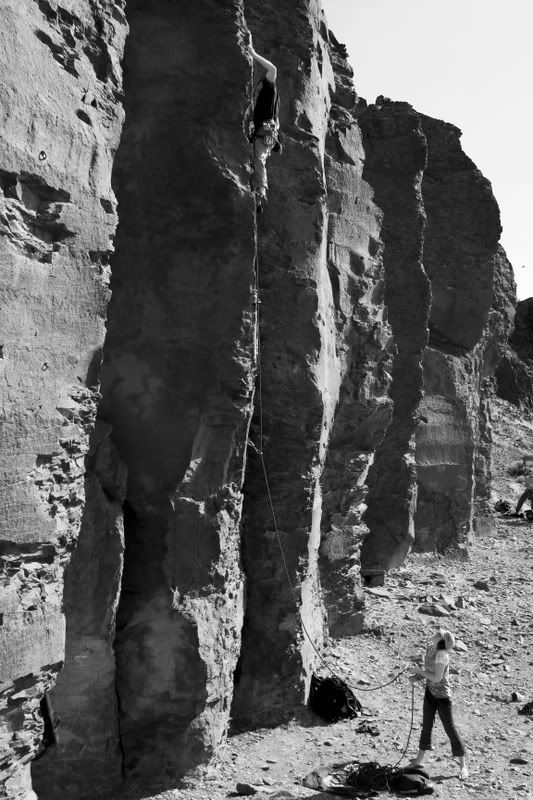 Ozzie!
Tricia's Turn!