If you have ever climbed at Laclede you know there are are main walls on one side of the road and the rail yard and the Pend Oreille river on the other side.
On the river side there is a small rock that is decent for jumping off of. Unfortunately it tried to tear off my toe!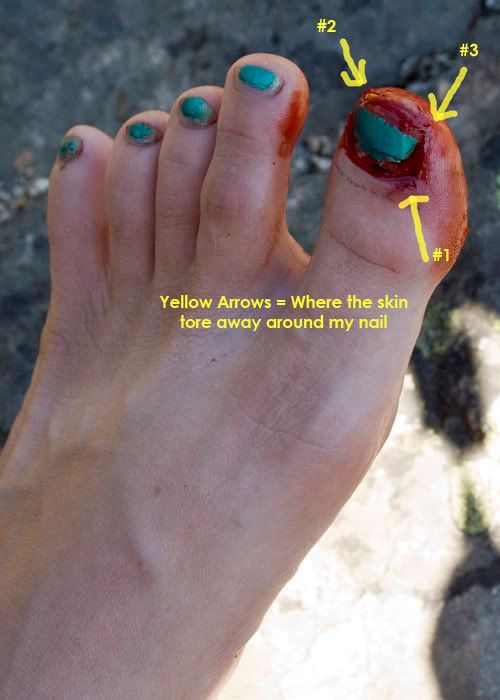 #1 is from the night before, we drank too much wine and I kicked a rock in my attempts to not trip over a log that was sticking out of the fire.
#2 & #3 are where the skin pulled away creating a lovely little flapper when I jumped off of the rock.
The actual climbing pictures will come later, this is just to gross you all out, and to hopefully make you think about wearing shoes while cliff diving.