I am sorry for the delay, but you know how it goes. The sun has been shining so I've been climbing as much as I can and avoiding the computer. It's getting dark earlier and earlier lately.
We went to Vantage (AKA Frenchman Coulee, The Gorge or Echo Basin) on the weekend of August 23rd as a sort of last outing for our friend Jared before he took off to basic training for the Marines in California.
We started off on "The Feathers" with Jared on Don Coyote (5.8) and Curtis on Dance of the Shaman (10b)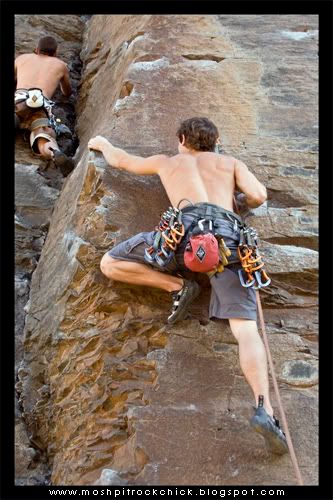 Sean on Wind Talker or Night Bird (Both 10a)
Me top roping Hardening of the Arteries (10c) I didn't lead as much as I should have this trip, but there is always next time.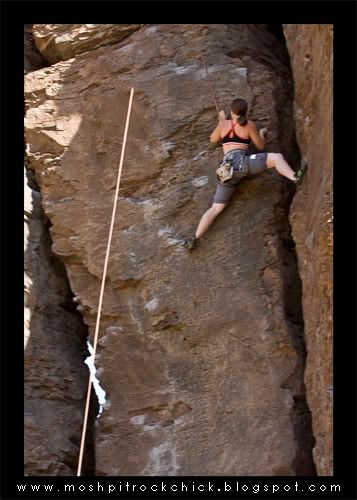 The crew for that weekend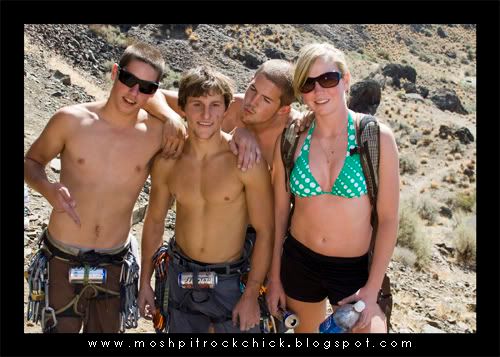 Boys are terrible at planning, all they brought was beer and steak so we had to go into Vantage to search for food, there we found a wall that people were jumping off of, DWS anyone? ;)
Sean topped out, everyone cheered. (The Curtis bailing out into the water)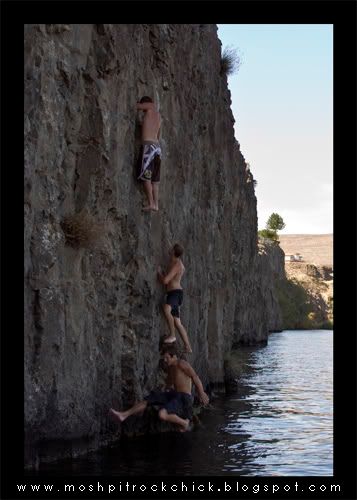 I honestly don't know...


Larsen, I'm not sure what she's climbing, something on the north side of the Feathers.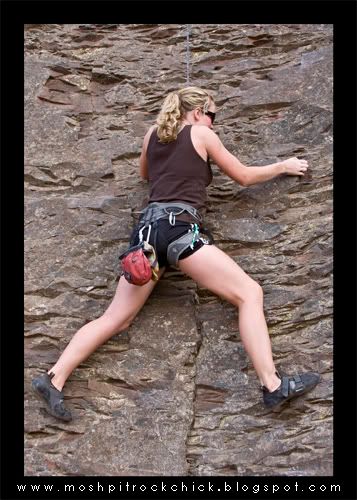 Here's where things got strange...once we returned from swimming the boys decided to climbing in their underwear (which apparently is very comfortable, I wouldn't know I stayed dressed)
Sean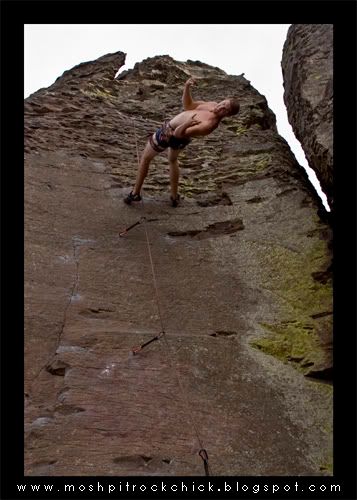 Desert shield (5.9)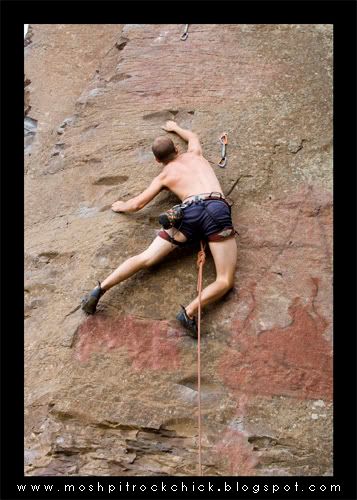 This has been dubbed the Child Molester picture, I guess that's what happens when you start drinking at 9am, are drunk by noon, pass out, wake back up and then decide to go climbing in your skivvies.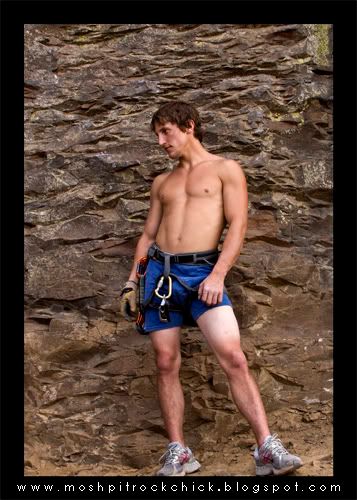 Curtis on Blood Blister or Satan's Wagon, I'm not sue which:


This is Sara, A Rock Climber Girl I am fairly certain that she was mortified by my friends in their underwear. It was a pleasure to meet her, kind of strange too. We've corresponded through our blogs this summer but are on separate sides of the state, She and her friends just so happened to be working the route that we wanted to be on (Satan's Wagon, 10b)and she recognized Jared and recognized my camera. Small world.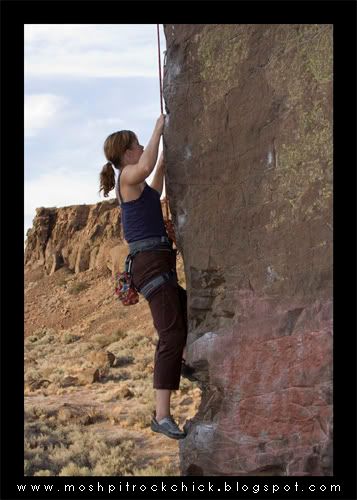 Boys back at Camp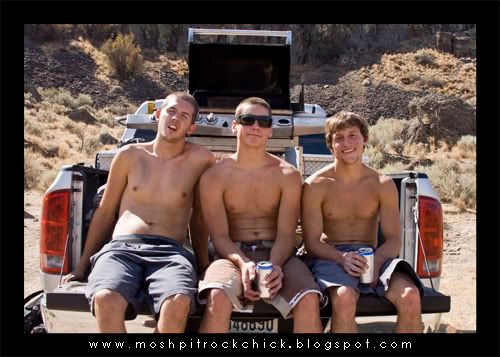 I don't know who took his, probably Larsen, but it is yours truly belaying Curtis down on the sunshine wall.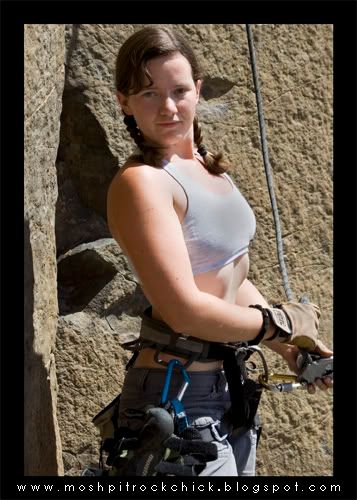 Jared and Larsen right before we abandoned ship in favor of Milkshakes and heading back to civilization.