For whatever reason every time I shoot at McLellan I want to make all of the photos dark and artsy. Maybe it's just the vibe the place gives me. These pictures are from Sunday, 10/26. The weather was decent and the bouldering was great. It's just kind of depressing because we can see that the outdoor season is drawing to a close.
Phil revisiting a big throw that was giving him tons of grief last time we were out.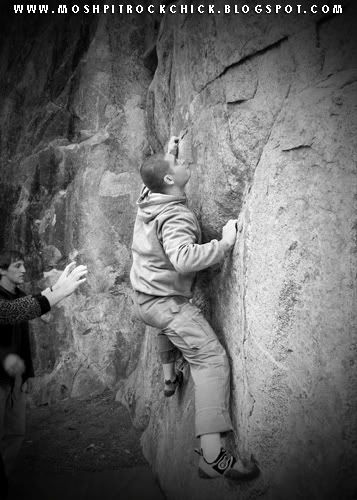 Curtis playing on a sweet powerful lowball that Sean found.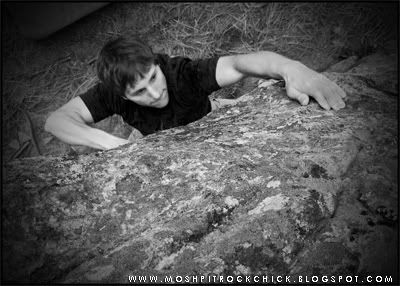 Lowball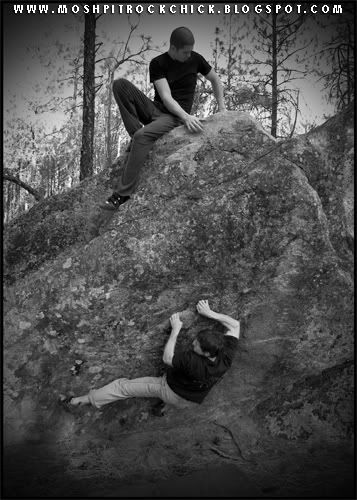 Traverse
Sean
Bloody Knuckles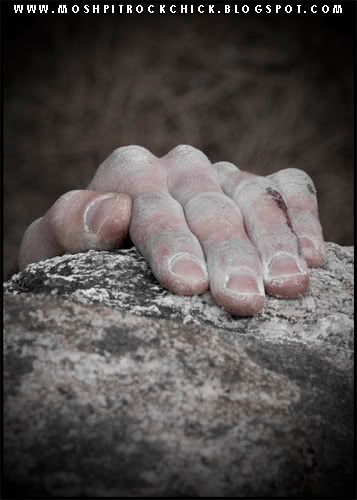 From in the cave