Sorry for the delay on the posting, but I wanted to go through all of my 400 photos from this weekend before putting anything up. I picked the best of them, here they are for your viewing pleasure.
I have no complaints, the weather was awesome, the climbing was productive and the company was super fun. If you ditched out you really picked a bad weekend to miss out on. Hopefully you'll all make it out next time!
Phil got to go out for the first time in about a year and hopped right back into things on the Feathers, he even hung his own draws for the first time. He'll be sending 12's in no time.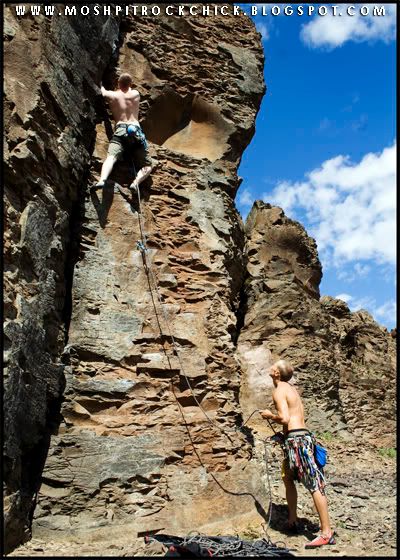 I'm not sure of most of the ratings on the routes on The Feathers, but I know everything is under 5.11a.
Here I am leading something on the south side, Matt got to be belay monkey, it's a common theme in the photos from this trip: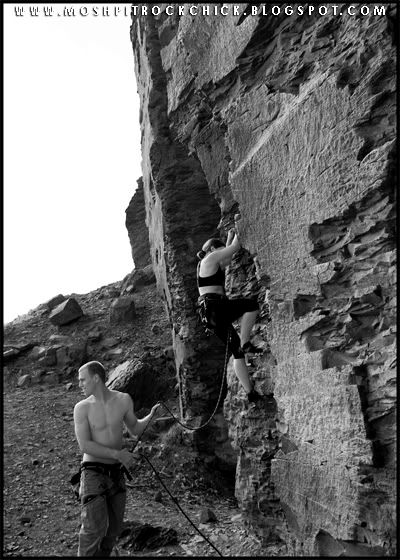 Same Route, different angle: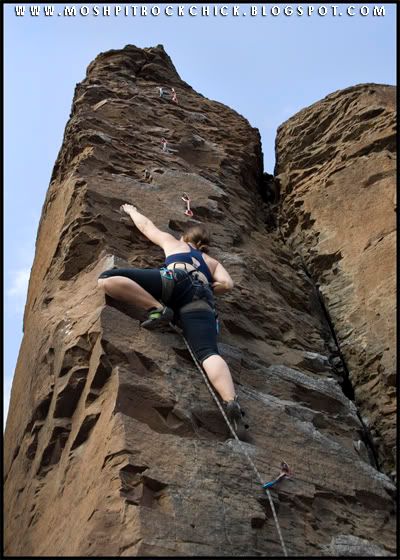 This is a self portrait by Jared. He is crazy but he hung draws and cleaned routes all weekend so I can't complain!
Matt leading Don Coyote (5.8) This is one of the 'can't miss' routes at Vantage
After climbing Phil and I decided to cook up some elk steaks and the others took off to do some climbing in the dark. I couldn't pass up the chance to do a long exposure shot of the Feathers in the dark: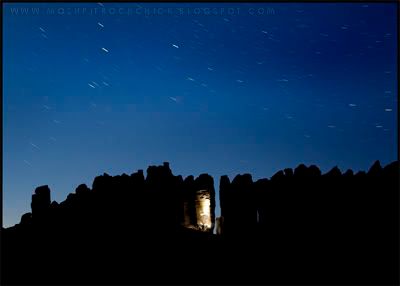 Shenanigans after the night climbing:
Another shot of the Feathers in a 5 minute exposure. I was teaching Jared a bit about photography:
And the group photo from the first night, from left to right, Blake, Phil, Jared, Andrew, Matt and myself.
There are about 50 more pics to come, I am trying to divide things by day so I don't have one overwhelming posting. I should have another post up tomorrow ideally, keep your eyes open for it!