After a ridiculous delay here are the pictures from bouldering at Calico Canyon and the one route we did at Cannibal Crag.
The Cube
Matt on The Cube (I forget which problem)
Sarah on the Cube:
The inescapable shoe shot: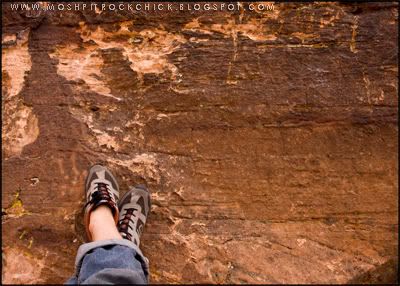 Matt on the Potato Chip Boulder: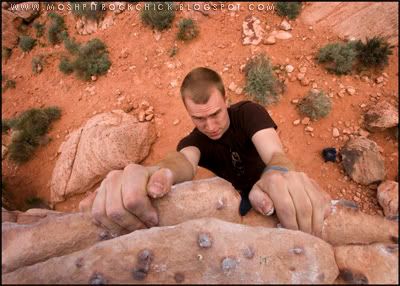 Sarah on the same boulder: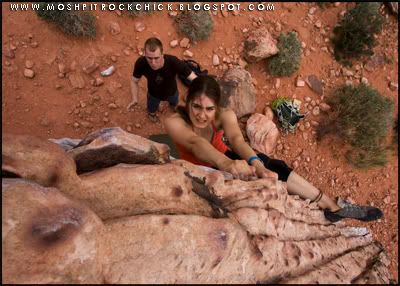 I am not sure of the name of this boulder, but it was north east of the Potato Chip boulder. Matt was the only one who made any progress on it and even then it wasn't much: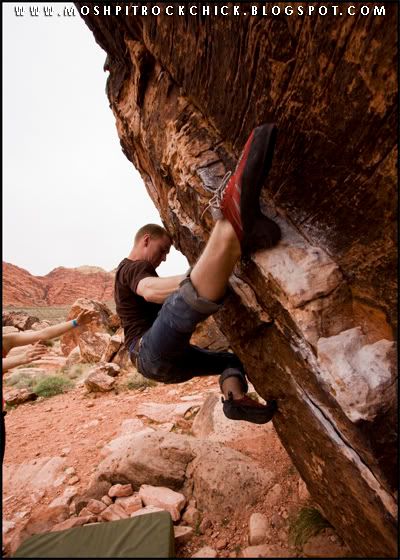 This was a fun one that I flailed on for a few minutes before giving up and letting Sarah and Matt crush it:
Cannibal Crag:
Sarah on her first outdoor lead: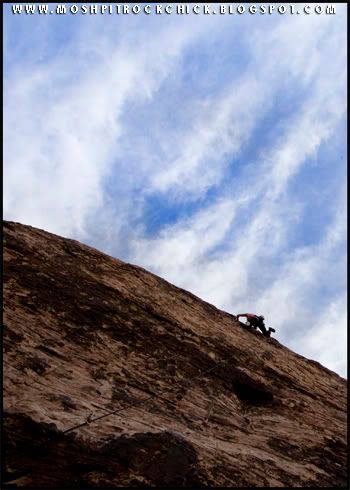 And a group photo: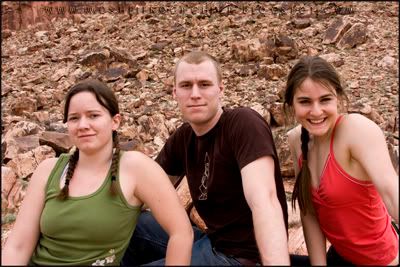 I've got one more set of photos from the trip, all of the artsy pretty ones that aren't really all that climbing related. They will go up soon so I can get caught up and post my latest trips.