Matt and I decided to try to go out to McLellan despite some sketchy road reports. (Ranging from, "yeah there is a puddle," to "bring a row boat, you'll never make it.") I should probably go take a picture of the car, even the roof is muddy, but we made it in.
We did a bit of a loop, a lot of stuff was wet and mossy but Matt hopped on a couple of routes and then we got fed up with the muck and decided to go boulder.
Bring on the sweet flannel pictures,
At Head Wound Cave:
This was a project of mine from last year, I'm sure it'll go this year though, god I hope so anyway: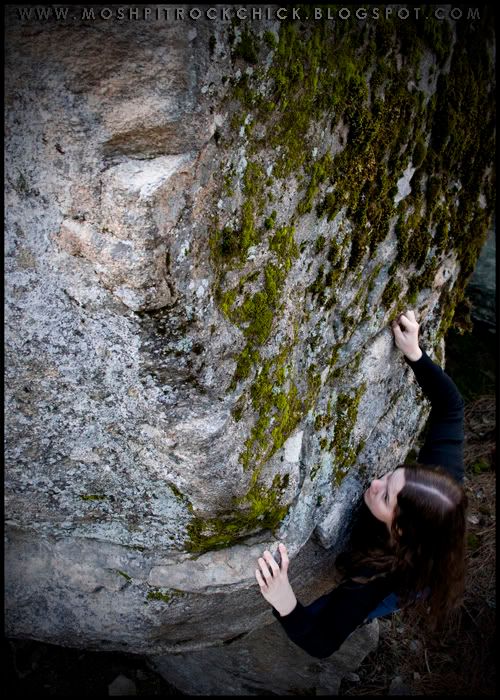 Same boulder problem: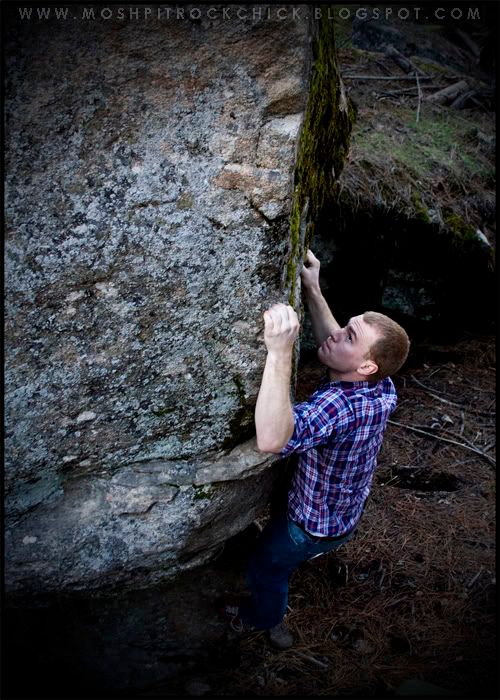 No idea why I'm posting this, it's not really a picture of me doing anything cool:
Matt coming out of the cave onto the traverse:
Onto the traverse...it was a bit wet.
Me on my thing again, if only I could get the bump!
Doing it over again in flip flops: