I promised a blog of the non climbing photos from the Red Rock Rendezvous so thanks to a slow day at work here they are:
Dead Duck at Sunrise, somewhere in southern Idaho: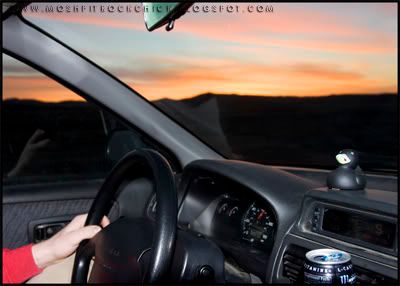 Detail shot of the rock in The Black Corridor (2nd Pullout)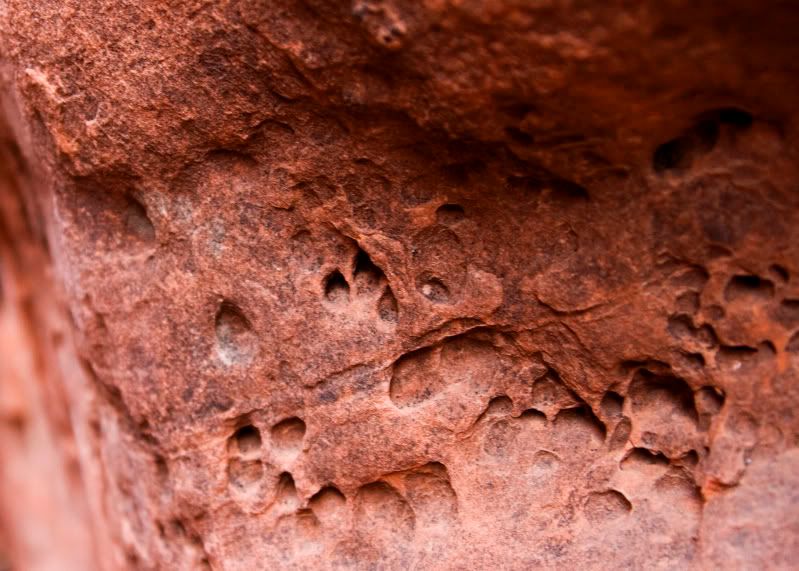 Tent City at Bonnie Springs Ranch. Probably the worst place I've ever camped. It was fine until the wind picked up and then we got buried in sand from the corral. Sand and little bits of horse shit. Everywhere. This is the calm before the storm.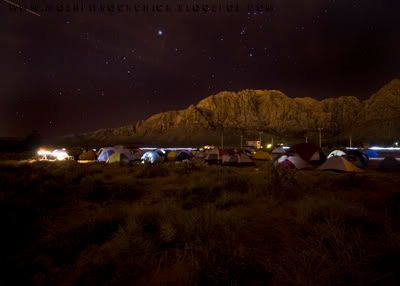 These guys were camped near us. It totally looked like an advertisement for The North Face or REI or whatever. The column of light you can see to the right of the shot is the light on top of The Luxor:
This may have been on one of the blogs already, but oh well. This is Cannibal Crag at Calico Basin, we climbed on the back side of it.
And finally a Red Rock sunset: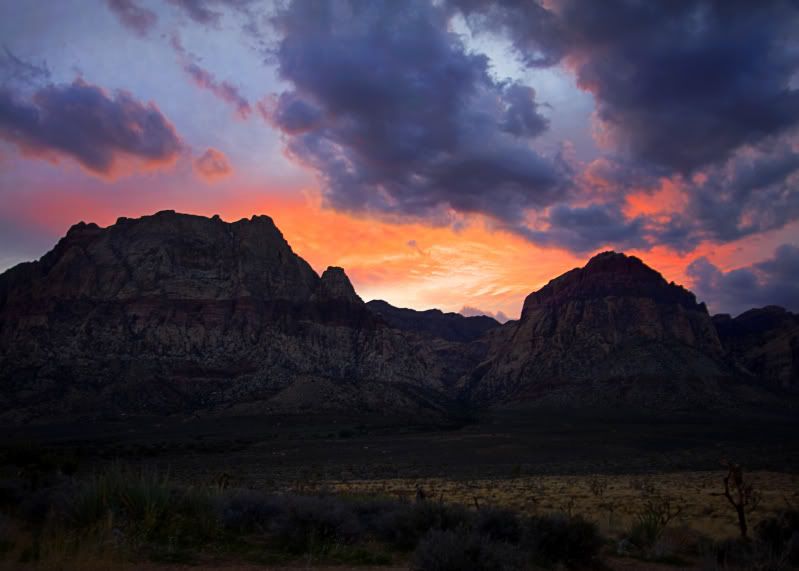 This concludes all of my first string photos from RR. More may pop up here and there when I am bored, but until then this is all you get.