Here we go again! These are some more of the photos from Saturday and Sunday out at Vantage. We had a few more people show up. (Thanks for coming out Kara, Alicia & Jeff) The weather was warm and sunny and we started climbing as soon as breakfast was done and kept at it all day.
This is Jared on Dance of The Shaman: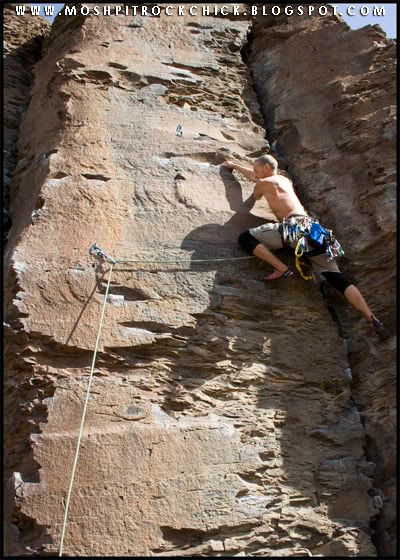 Blake and Kara racing up the westernmost climbable pillar on the south side of the feathers. (I think they were 10a and 5.9 respectively.)
I'm not entirely sure what brought this on, but I'll let you draw your own conclusion and pick your own captions (Matt, Phil & Jared)
We did stop for food around 5pm or so and decided to give Blustery's in Vantage a visit. The burgers are really good and the shakes are amazing. It was actually so good that we went back the next day too!
This is me doing my thing (photos by Blake Decker) on top of Satan's Little Helper (5.9) While Alicia climbed Satan's (insert noun here). Formerly known as "Satan's Wagon, 10b" Jared renamed it about 50 times of the course of the weekend.
Some of the resulting photos from the shoot from above:
Alicia on Satan's Wagon: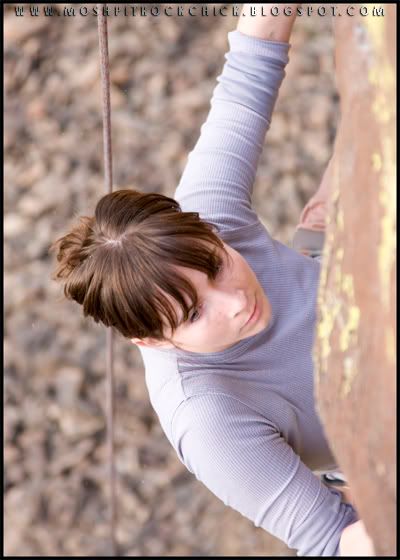 Jared:
Matt climbing something to the west with a guy we met out there named Aaron: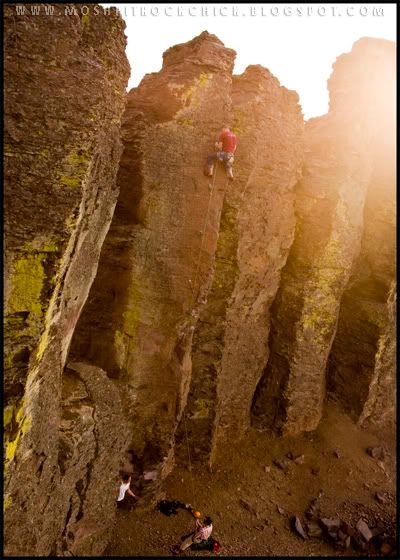 Little bit of sun flare and a climber silhouette: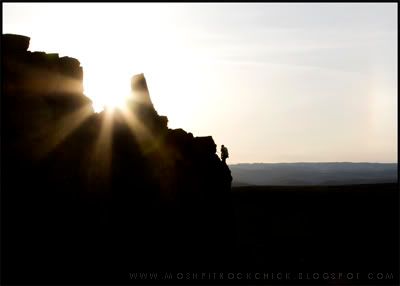 My point of view:
Matt on Satan's Wagon, looking really determined:
Andrew on Satan's Wagon as well:
Jared looking a little worried while climbing the face of Satan's Wagon rather than the Arete:
Jerks always getting in my shots....I told them to move, it motivated them to be in the way that much more: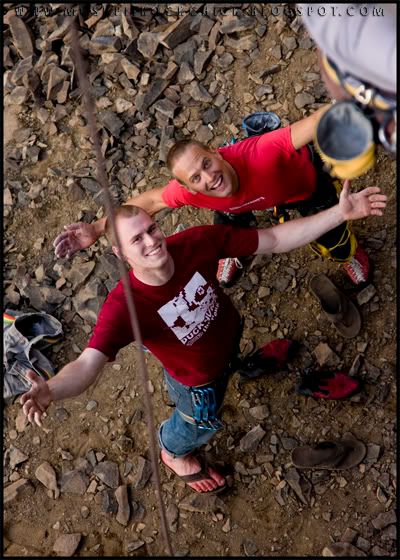 Matt clipping on something, I'm not entirely sure what:
Andrew molesting Matt's phone for some unknown reason:
The compulsory 'shoe shot' by Matt: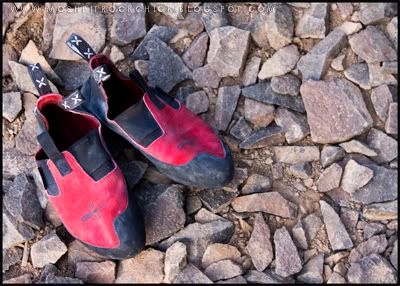 I think that wraps up "The Feathers" coming up next, The Sunshine Wall!