Last Sunday (5/10/09) we made our first trip of the season out to Deep Creek. We went with every expectation of climbing at The Pit, but decided to go down to the Main Wall to see how high the water was. (That and Jared had never been to Deep Creek so we wanted to give him the full tour.) When we got down there we decided that The Roach (11a) would be too fun to pass up so we rigged a stick clip with a conveniently placed stick: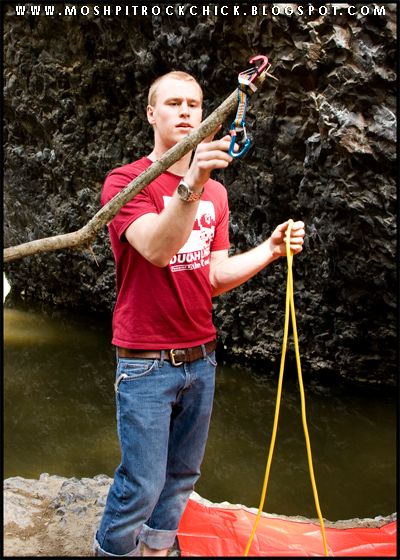 Then we made a nice anchor to the dog bolt to prevent the climber from dragging their ass through the water and to prevent the belayer from getting dragged into the water in the event of a whipper (or in my case in the event of the climber sitting down to rest.)
Me belaying Matt: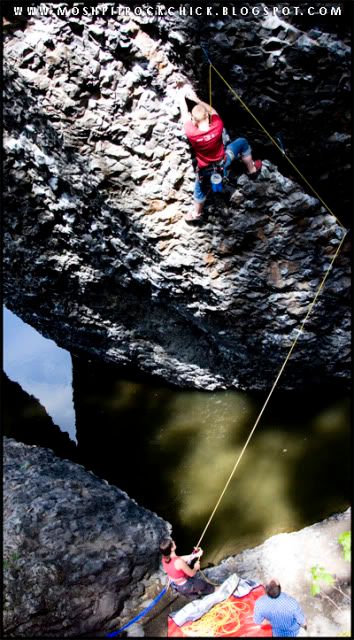 Matt on his first attempt at the Roach, he did pretty well for never having worked it before: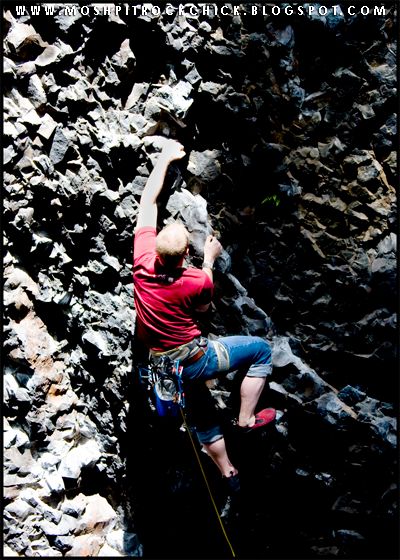 Andrew had a go at it too, he made some progress over where he was last year, I think he made it through the crux and then ran out of juice: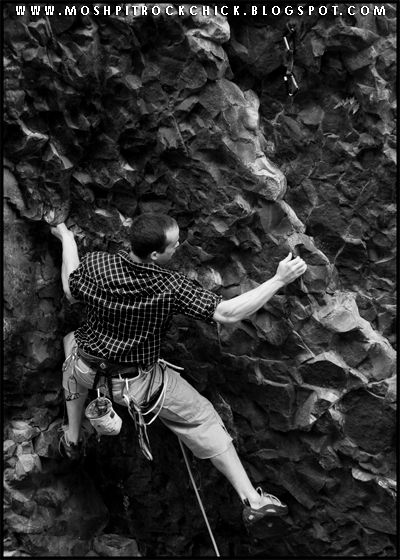 "Belay Hammock" Just another example of things that you should never do while belaying.
Andrew powering through the crux into the second flaky bit:
Matt: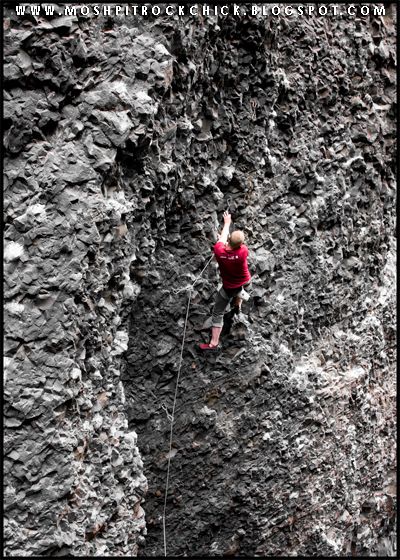 A slight cleaning mishap, I'm not entirely sure what this clusterf*ck is. Draws hooked into draws into draws. (Check out Matt's awesome new rope, Mammut Tusk, 9.8, it wont be yellow for long, haha.)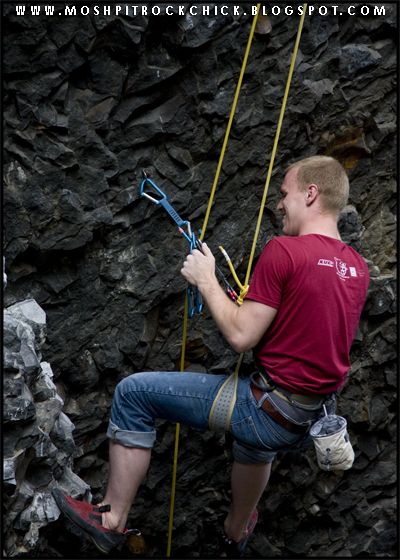 Matt and Andrew lounging around waiting to see if Bill was going to kill himself doing a really big swing.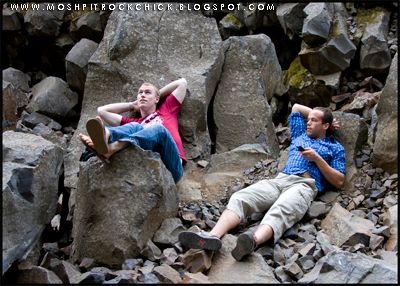 Bill and I trying to plot a method to reduce the risk of him falling before getting high enough to swing.
Going up the stupid 10 on the right side of the pit: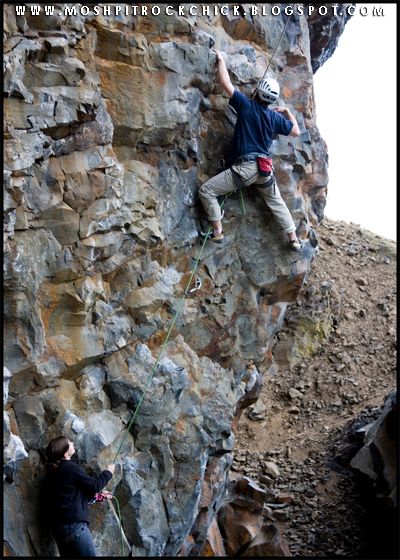 Weeeee!!!
Bill swinging while Matt, Jared, Alicia and Brian watch: