Thursday I rushed out to Post Falls after work to catch up with the boyfriend and some long lost climbing partners.
Curtis on Dolly Parton (There's a bit of a trend here, everyone loves Dolly's big jugs.)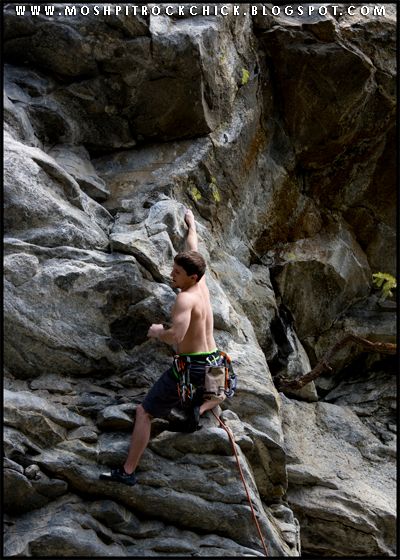 Phil giving it another go, still not clean, but he's getting there:
Curtis belaying Phil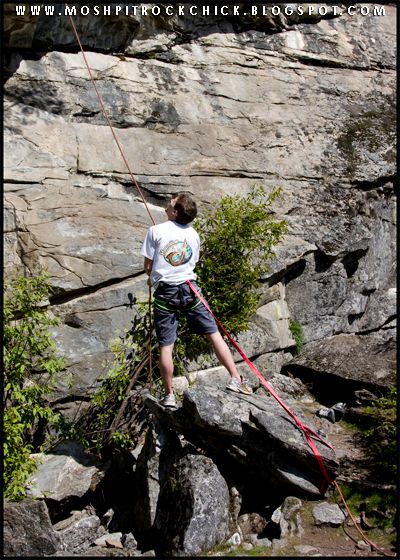 I gave Dolly another attempt too, this time I actually fought my way up it...on top rope. I guess it's a little progress.
Later in the afternoon we went down to Upper Fifth and climbed Mangled up in Blue and something else to the east of it.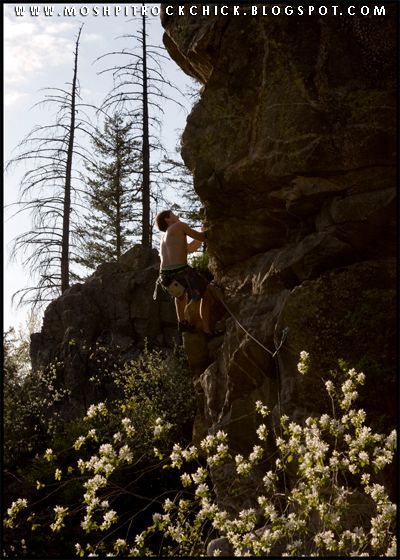 A big thank you to my friend Jesse Coble who came out and shot some photos of us climbing. Click
here
to see his photos.
And an additional HUGE thank you to Josh who went back the next day and retrieved my top rope set up from Mangled up in Blue. We were so eager to get out of there that we forgot it.