For once the planets aligned and the weather cooperated and we got a nice weekend of climbing in with lots of available partners. It has been a rare occurrence lately that I hope continues for the duration of the summer. Jared drove over from the west side for a couple of graduation parties some climbing (unfortunately he dislocated his shoulder within minutes of getting into town). Despite his injury he did a little light climbing and kept us company all weekend.
Getting up Saturday and feeling nice and 'fresh' from a night of beer and nachos and staying up late BS-ing over at Jesse's we headed out to Post for some fun sport.
Andrew picked the first route, I don't remember the name, it was a couple to the north-west of Fearless Leader.
Next I followed, I'm not sure of the route rating, maybe a 5.9, it was a fun warm up: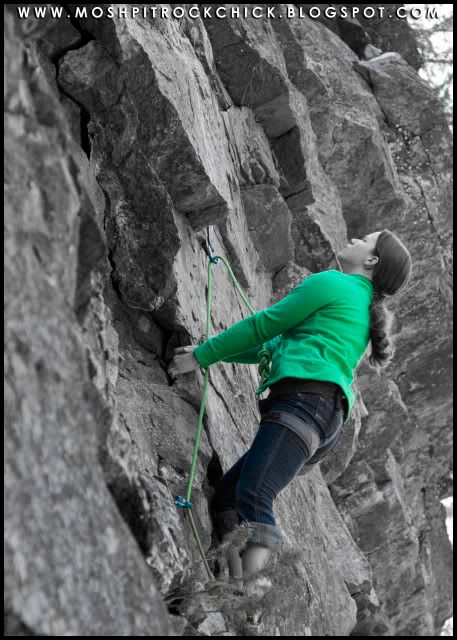 Since we were right there we decided to do the route right next to it, Andrew led it, I TR'ed it because I still haven't figured out how to do the first few moves.
Serious Concentration:
The Petzl Nomad is one sexy rope...
Jared attempting Fearless Leader(11c)....he decided against doing it due to his shoulder injury though. Another big thanks to him for being the belay monkey all weekend.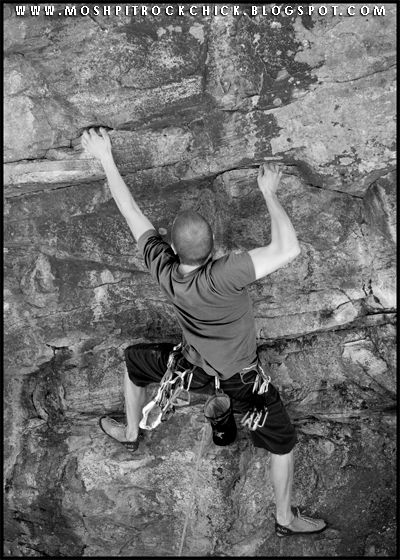 I'm kind of glad Andrew was belaying, it's never fun to have someone fall (or let go intentionally in this case) and swing into you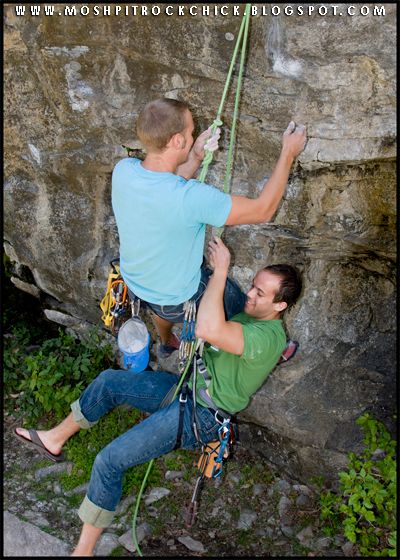 Andrew's rippling back muscles: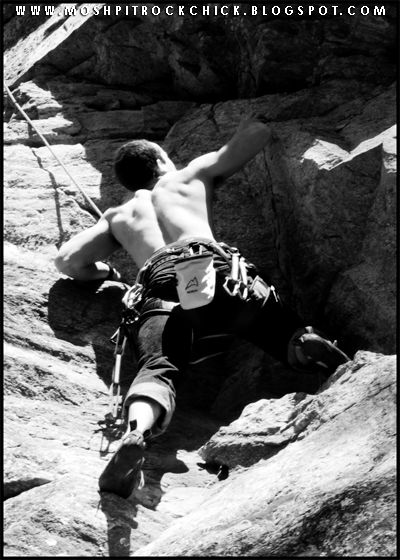 Another example of questionable belay technique...I may have to create a whole blog post dedicated to it.
A moment of reflection (in Jared's aviators) Jared is belaying Andrew down in upper fifth canyon: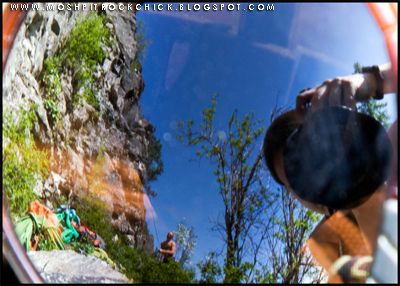 Some people are just attracted to shiny things, we can't help it!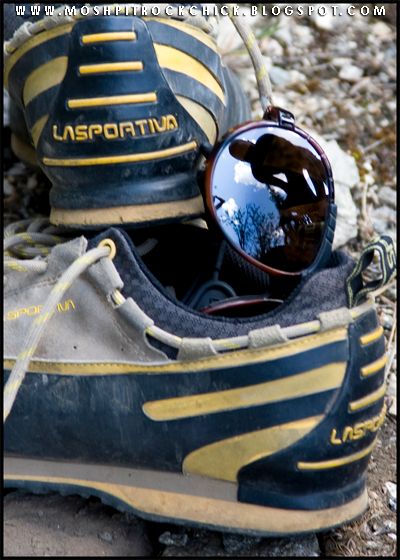 Jared on crack: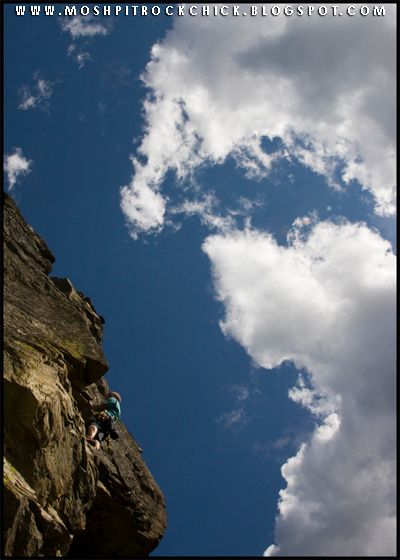 Still more examples of questionable belay technique. I bet this made Andrew feel safe and secure while attempting a clean lead of Dolly Parton:
Climbing; A still life: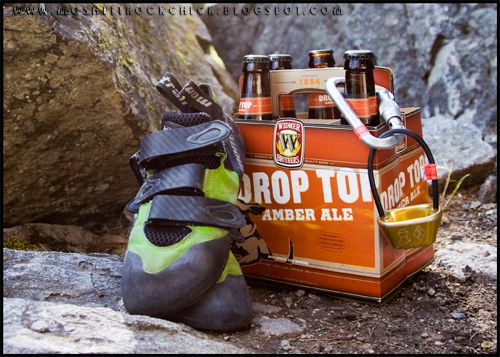 Jared (?) on Dolly:
Jesse came and joined us after he got off work and he hopped on Dolly as well:
Andrew on his nemesis, Dolly Parton: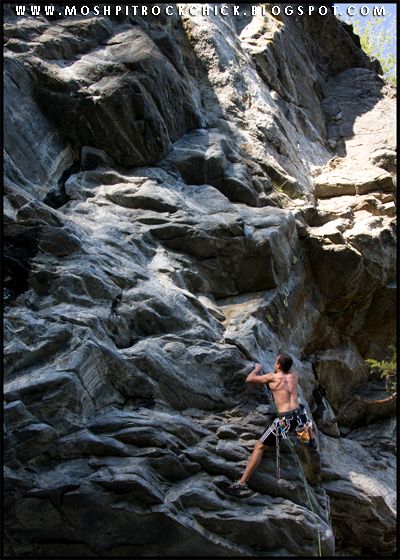 Something down in Lower Fifth, I really should be writting down route names!
Stretcccchhhhh:
And finally some nice HDR'ed Arrow Leaf Balsam Root flowers for you, see, sometimes I shoot stuff other than climbers!
All in all, Post Falls was fun, as were the parties later that night...I'll be posting up the photos from Deep Creek the next day shortly!