We've been braving the mosquitoes (they are so thick they block out the sun) and the stagnant water and the risk of unintentionally going swimming in the creek for a couple of days a week for the last month or so. Finally the water is receding (although the mosquitoes aren't going anywhere) and the bottoms of all of the routes that we've been working via the stick clip - swing - shimmy up the rope method are finally becoming accessible.
Reena on The Roach (11a) - I know, I'm getting sick of seeing the Roach too, maybe once it's dry down there we'll try something else!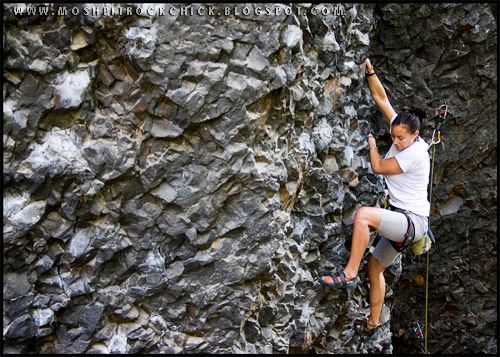 Andrew working on his attempt at it:
Jake doing his first lead attempt of "Overhangus Interuptus" 11c.
Matt past the crux on the slabby part (the no-hands resting after the side pull pinch is my favorite part, haha)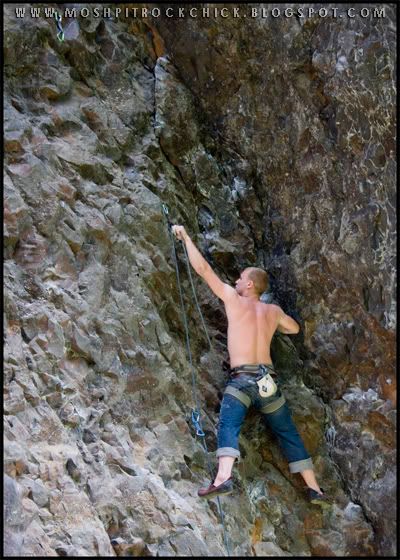 Reena giving it a go on TR, it's so pumpy at the bottom.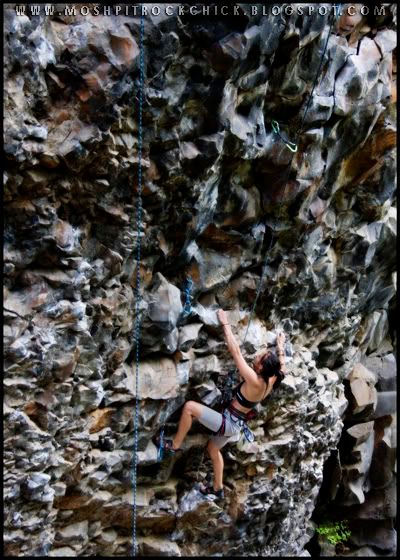 Matt clipping off of the crimp on the Roach before the crux:
I didn't catch this guy's name, but he had a cool dog named Apollo and has apparently seen the blog before which is kind of cool. Here he is on Red Hair:
The Roach, different angle: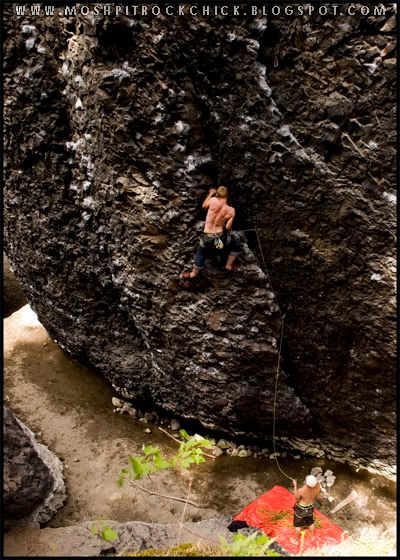 Serra warming up on Overhangus: