This report is mildly delayed due to the immense volume of photos that I took coupled with the fact that the weather has been in the high 70's for the last 2 weeks so I haven't been hanging out inside much. Here's a sampling of the 90 or so photos that made the cut to be edited and posted for everyone to enjoy. There will probably be another blog or two on Leavenworth once more photos are processed.
We had a crazy amount of people turn out for the Memorial day weekend. I can think of 30 off of the top of my head plus Audrey and her friends from the west side and all of the people who were just coincidentally there from Spokane. It was pretty much pandemonium.
Dis be nature, bitches: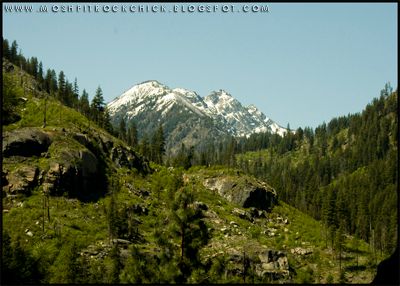 Got Crashpads?
Noah on "The Rib" V4 at The Carnival Boulders.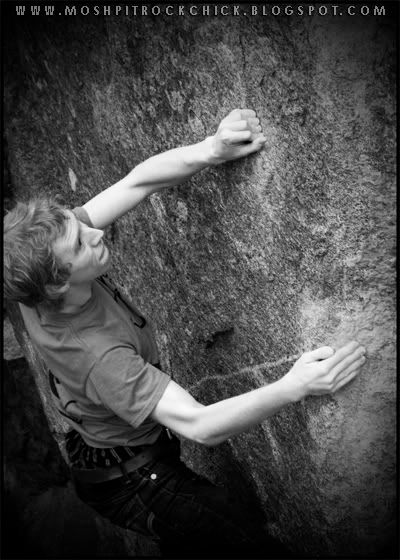 Jared on the slopey side pull on "The Rib" V4
Alicia on the "Underpants Boulder" at The Sword area (A bunch of easy warm-ups on a slab) :
Noah(s) climbing "The Sword", a highball V3 with a sketchy slabby top out.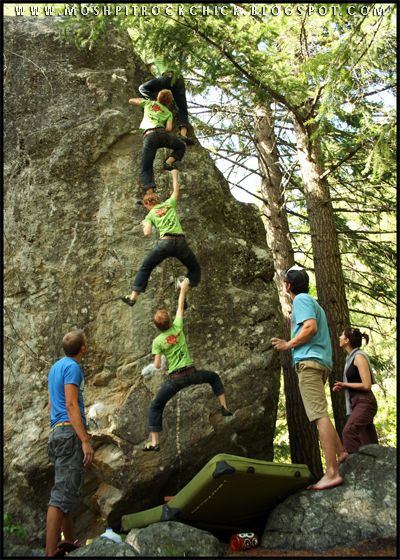 The group that was there on Friday morning, in no particular order (Kind of left-ish to right-ish) Gerry, Jason, Noah, Alicia, Matt, Myself, Jared, Blake and Andrew.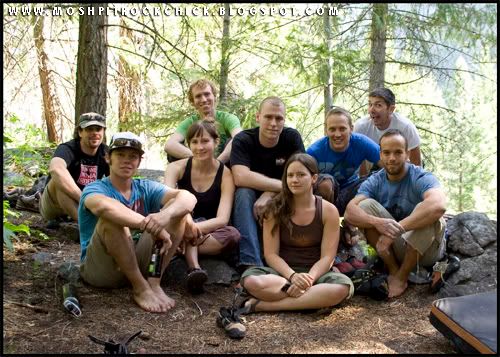 Jared on what might be the easiet V3 I've ever climbed outdoors, fun none the less, we had about 15 people lined up for a turn on it!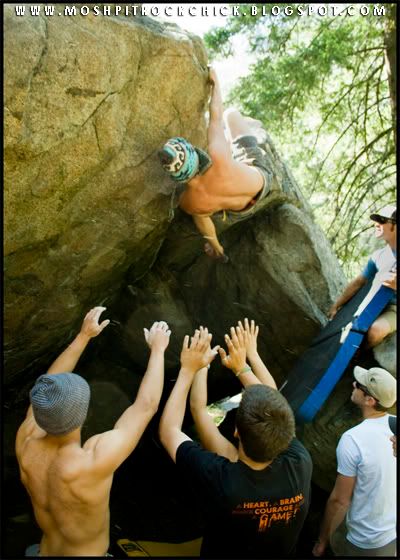 Andrew rockin' the beanie and the huge bicep vein on the same V3: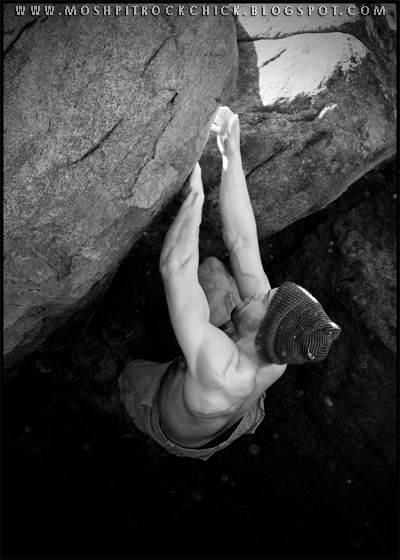 Jeff on "Pockets" v4, this was a really cool looking problem.