I just realized that I had edited photos from an outing in early May and hadn't posted anything about it! I've got a head full of rocks lately. These were supposed to go up a few days before the Leavenworth trip.
My pretty new rope that I bought on an impulse from the Mountain Gear Warehouse sale:
Andrew warming up on Dolly Parton (Is anyone else sick of seeing pictures of Dolly yet?)
Who knows what's going on here, I'm probably yelling at Matt to stop taking pictures of me:
Matt at the top of Dolly: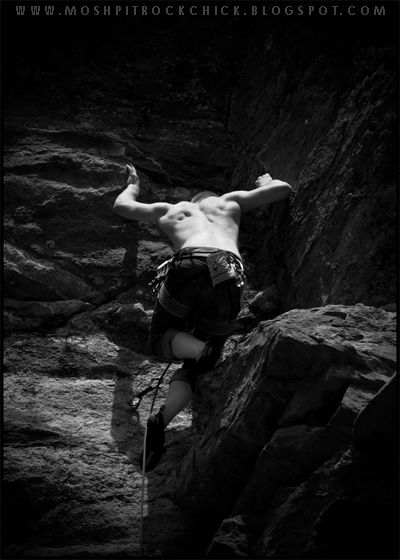 Contrastyness (Yes, that is really a word, I swear!)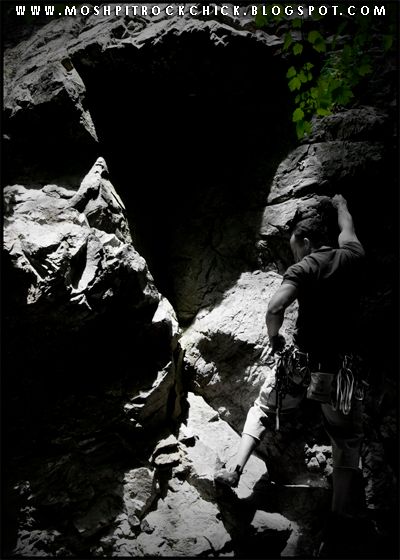 Brian Belaying in pretty light:
Another shot of the pretty new bi-color rope:
Perfect belay technique: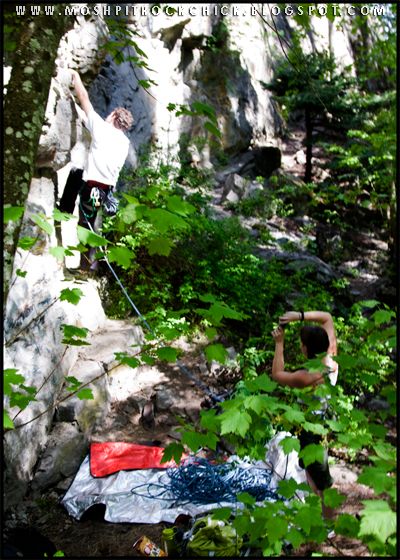 This is actually when I hurt my ankle about a month ago...It's feeling much better now though, almost 100% The Young and The Pampered (10a)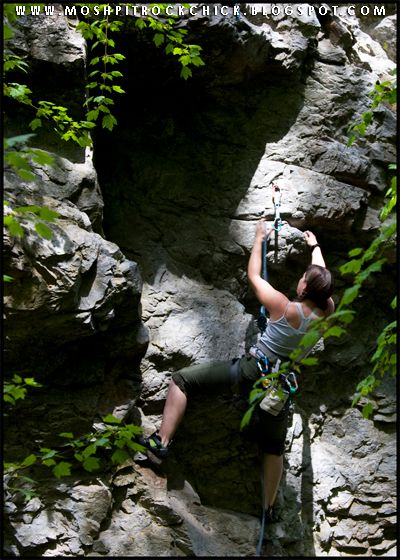 Brian on something on the Garden Wall:
Another sweet still life climbing photo with a little "Outdoor Ridiculousness"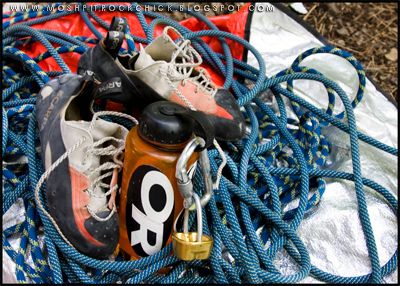 Brian on Fearless Leader:
Brian on the top hold on Fearless Leader: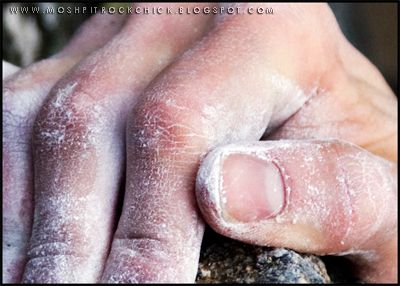 Artsy or just crappy focus...who knows...
Now that that's up I can hopefully finish up the rest of Leavenworth, Deepcreek and Leavenworth 2 and get them posted!