We spent a lot of time IN Deep Creek on this trip. Matt, Jake and Rena all ended up completely soaked, the rest of us ended up at least a tad bit damp.
Rena on the Roach (11a) (She had an amazing first burn at it!)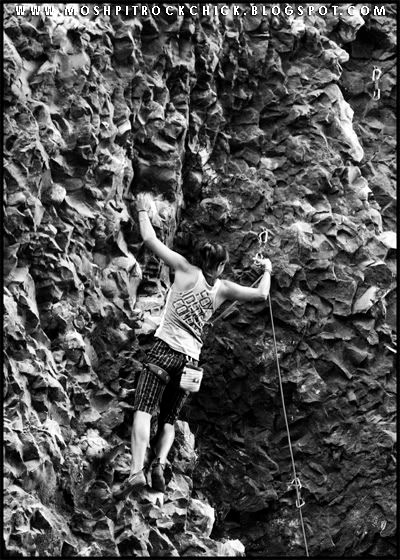 Andrew on the crux of The Roach: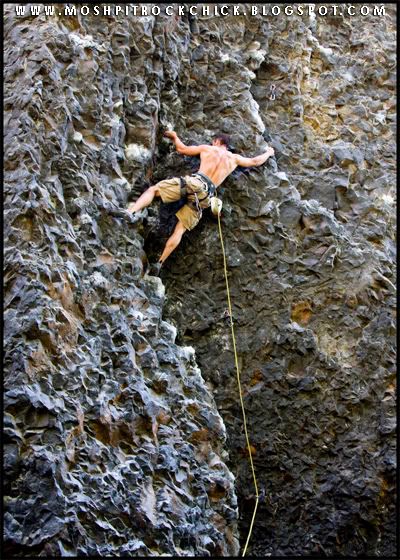 Holy crap, it's a photo of me climbing!
Clipping:
An ode to Kara:
Matt on his project, "Overhangus Interuptus" 11c. It's going to go soon, he got it with only one rest last time:
Jake...being Jake I guess.
How to avoid ending up in the creek:
Me getting in a little TR action on Over Hangus (Matt ALMOST dumped me in the creek on TR)
Jake climbing:
Rena being nearly torn in half while Andrew was trying to dyno past the crux on the Roach.