The bosses went out of town last weekend so I took the opportunity to take Friday off and run off to Leavenworth for some quality time with some good friends and good granite.
I carpooled with Sarah and Kara and we beat the boys out there by about 6 hours. We decided to go hit up the Carnival Boulders and play around on "The Rib" V4
Me on "The Rib" I didn't finish it this time either, but I definitely made progress. I definitely want to revisit it next time I am out there, I think it might finally go:
The "Girls Only" Group photo:
Next Stop, Swiftwater Picnic Area
Phil warming up on "Schisthead" V2 this fun problem has a high throw to a blind jug that is pretty unnerving:
Nick also on "Schisthead"
Some people said it couldn't be done...Kara on Bubbles (V0-)
Kris sent the V6 in Swiftwater Cave while we were there, it looks like an awesome problem. Kneebar!:
The next area that we hit up was "The Beach" which is just outside of Leavenworth on highway 2 in Tumwater Canyon.
The walk to The Beach area is long, but very scenic, Attack of the pad people!
Phil was hesitant to try the V2 arete for fear that he'd have wet shoes all weekend. His fears were realized: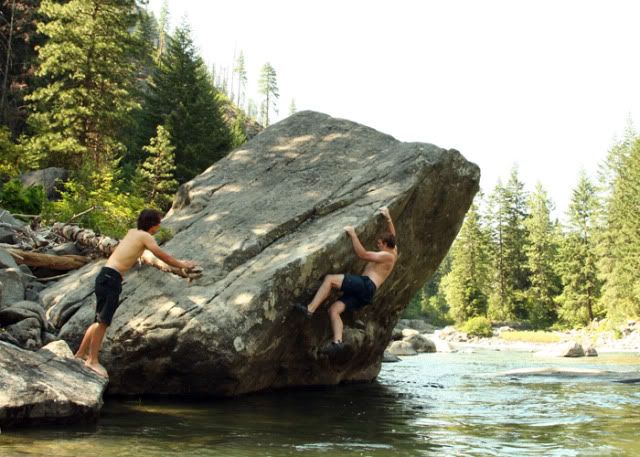 Kris' shoes stayed dry: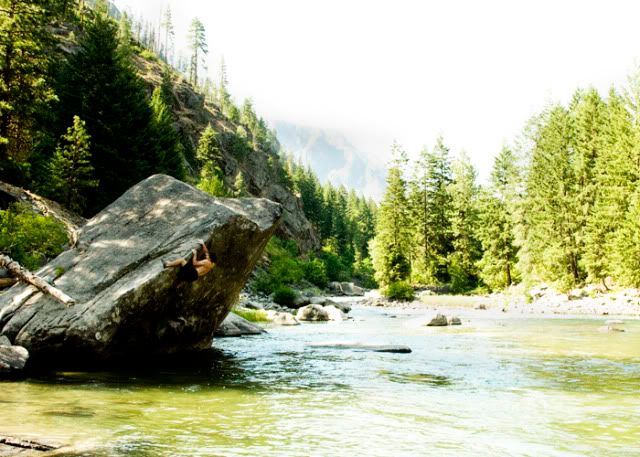 Nathan came out from Wenatchee to join us for some climbing on Sunday, here he is working Toto V4 at Forestland Boulders: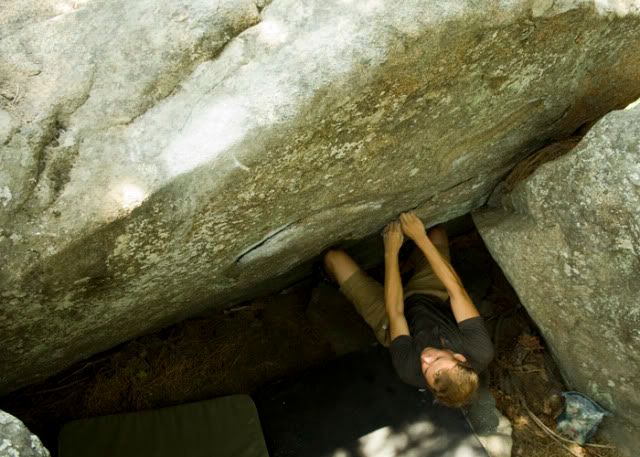 Heil Heildleburger! No trip is complete without a burger from the local burger joint, thanks for another fun filled trip guys!
(L-R: Nick, Kris, Phil, Kara, Sarah, Me)