....just not updating as frequently as one might hope. It's been a mild winter, I should be back outside soon. Until then please enjoy some photos from our Moab trip over Thanksgiving weekend.
Some photo credits belong to
Glenn Landberg
and others to
Evan Moodie
(with probably a couple from Jesse and Phil too.)
Car #1 was Myself, Phil and Evan. Car #2 was Glenn and Jesse. Definitely a fun group to travel with.
Phil Sanders, Poster child for "Unicyclists Gone Wild"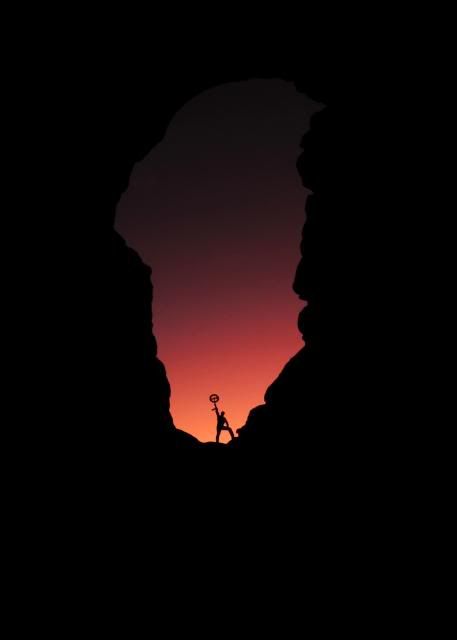 Jesse Warming up on a V1(?) Traverse at Big Bend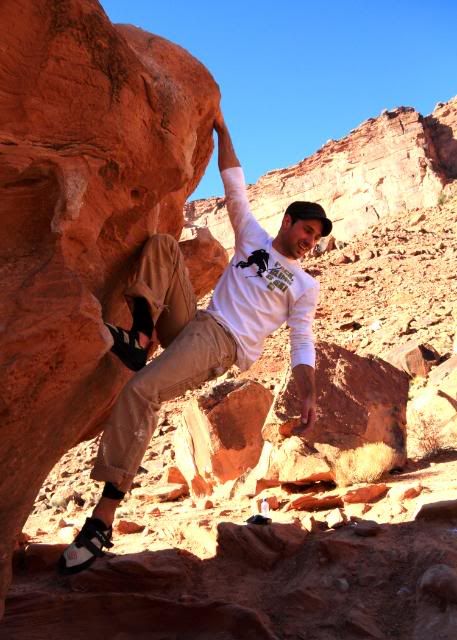 Me! November, in a tank top, on sandstone, life is good.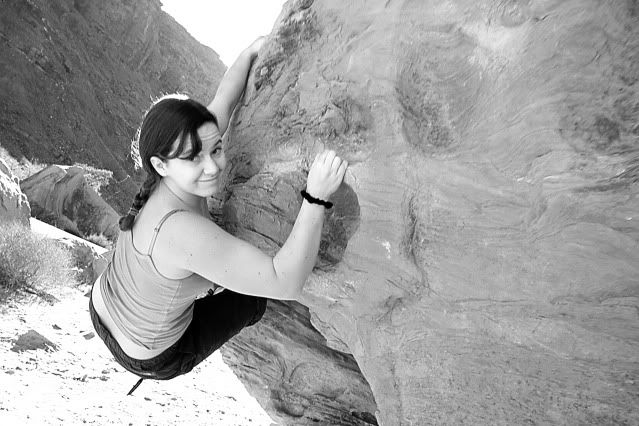 Phil boulders, Glenn channels his inner terrorist:
Jesse on a V2 or 3, I forget the ratings because we didn't have a guide book with us.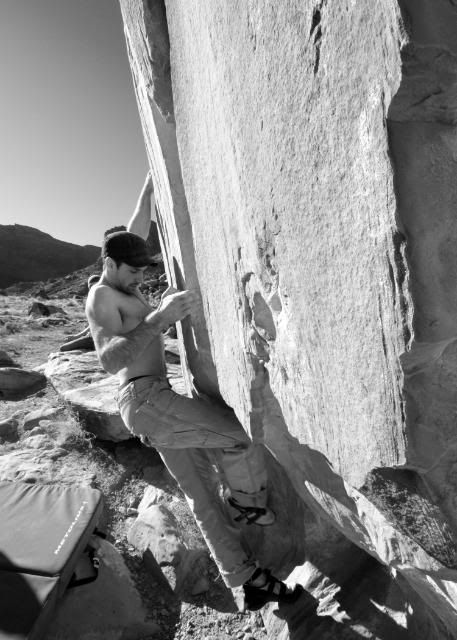 Evan on the same boulder:
A better shot of me on said boulder:
The gorgeous (over-saturated) view:
Jesse on some slabby crimpy nonsense.
Mono-pocket heaven: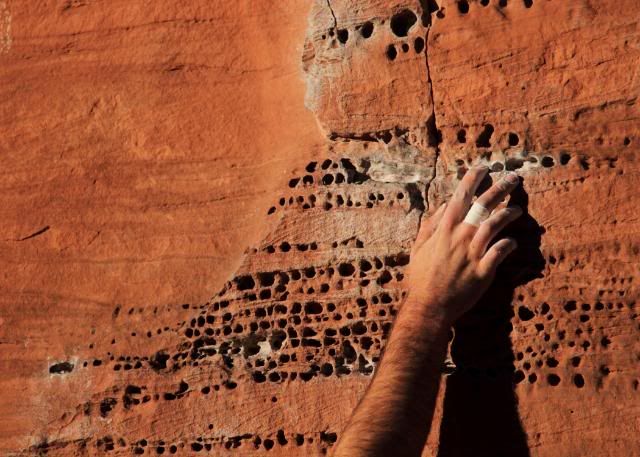 The next day after renting some bikes we went to Day Canyon in search of Pocket Rocket (10c sport) and it was super fun! The bottom is the crux and even then it's only a little heady. Definitely worth looking up if you are down there: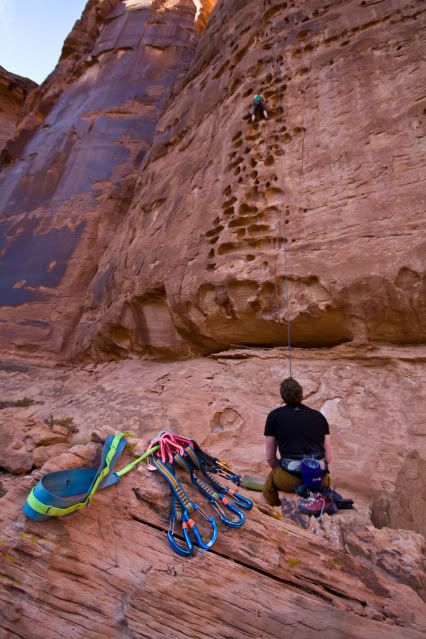 Glenn trying to understand our fascination with climbing: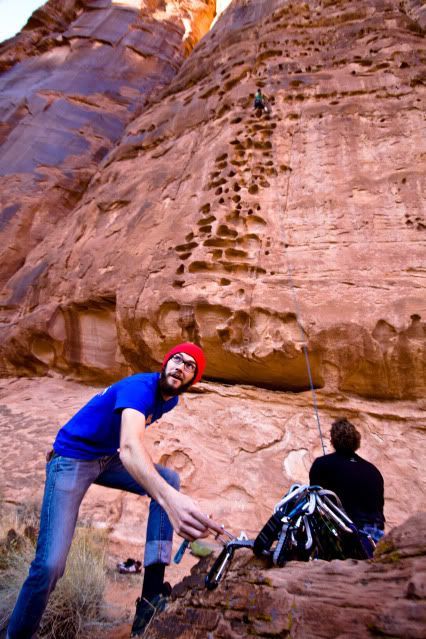 Over all it was a great trip with amazing weather and good climbs and great biking. I can't wait to go back!
Also mad props to the one armed mechanic who replaced my axle and to the
Lazy Lizard Hostel
for putting us up!
Another shameless shout out to
Zax
in Moab for feeding us so much gourmet pizza, soup and salad that we couldn't move for two nights in a row.