This one is a bit late but the adventure is still fresh in my mind. I wanted to post something nice to look at before I head out for 10 days to the
Red Rock Rendezvous.
Joe and I left Eugene and headed westward to Florence, OR. There we spent the evening sleeping in the car at
Honeyman Campground
I can't attest to the quality of the facilities because we arrived very late and escaped with the sunrise into Florence to find some food and comb the beaches and intertidal zones.
Our first stop of the trip was at the overlook for
Heceta Head Lighthouse
. We snapped a few shots, checked out the sea lions who were chilling on the rocks below us and then headed to the lighthouse to hike around and we took the free tour.
I love me some tide pools. Anemones are pretty much one of the coolest tide pool creatures ever, I love their colors and I love my waterproof camera.
Next up we cruised up the coast until we came to Stonefield Beach (which was unfortunately closed, it appears the parking area had washed away) but I couldn't resist a beach that I'd never been to before so we pulled over and got out to check it out. It was very pretty and empty since the parking area was non-existent.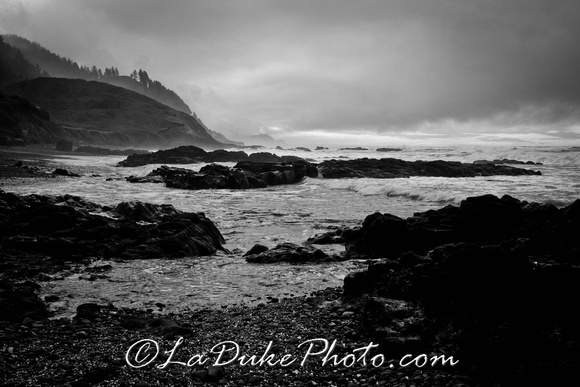 Also this was the maiden voyage of the new road trip machine. I'd like to introduce all fo you to the Xterra. I haven't named her yet, nothing has really come to me yet. I'm open to suggestions though. It's not as simple as naming the Subarus, as they basically named themselves. Either way she exceeded our expectations and she'll see many more road trips to come!