Wow, what a whirlwind this winter has been so far! I'm a few adventures behind still and wanted to share a few quick snaps from Joshua Tree National Park in November before I go bury myself under a pile of work for the next month! They've been having 80 degree weather this December while I'm up here in Spokane freezing my butt off. It really isn't fair, is it? Regardless, enjoy my adventure by taking a look through my lens.
Dead Snag at J-Tree


Weeds
What's a J-Tree post without a Joshua Tree?


This next photo was an extra special treat. I rarely see sheep on my adventures and there's guys were only about a mile off the road on a popular loop trail. They were weary of humans, but not nearly as much as the ones I have seen up north.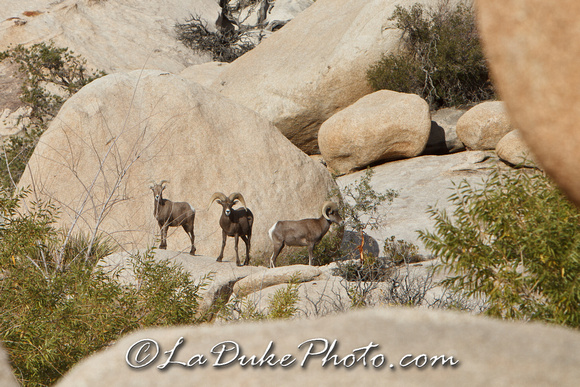 Big Horn Sheep
Honestly I can't wait to go back, I could spend days or even weeks exploring the modestly sized playground. Next time I'm not going to forget my climbing gear though! The granite there is otherworldly!